Check out The Great Martini, A fun and touching story about Sam, a lovable but far from a perfect magician who learns that the greatest transformation is transforming feelings of caring into action to help another human being. The Great Maritini, as an exclusive Amazon e-book. Please click here to get your copy today.
RWYK Celebrates National Poetry Month with Laura Shovan,  An Award-winning Poet & A Children's Book Author
Hello, all, and Happy National Poetry Month 2019!
To celebrate, we are joined by poet and author Laura Shovan.  Our host Jed Doherty talks to Laura about her debut middle grade novel, The Last Fifth Grade of Emerson Elementary, her love of poetry, the inspiration for writing middle-grade novels and much more.
Overall, this is among the longest episodes in the Reading With Your Kids library, if you ask us. It is refreshing, thoughtful, funny, and certainly entertaining. Be sure to tune in and inspire the poet in you!
About the Author
Laura Shovan's debut middle grade novel, The Last Fifth Grade of Emerson Elementary, won several awards, including NCTE 2017 Notable Verse Novel and Arnold Adoff Poetry Award for New Voices honor book. Laura's second children's novel, Takedown, is a Junior Library Guild and PJ Library selection. Look for her next book, A Place at the Table, co-written with author/activist Saadia Faruqi, in 2020. Laura is a longtime poet-in-the-schools in her home state of Maryland.
Nerdy k BooClub:
Find her on Twitter and Instagram @LauraShovan.
Learn more about "The Last Fifth Grade of Emerson Elementary"
Eighteen kids,
one year of poems,
one school set to close.
Two yellow bulldozers
crouched outside,
ready to eat the building
in one greedy gulp.But look out, bulldozers.
Ms. Hill's fifth-grade class
has plans for you.
They're going to speak up
and work together
to save their school.
Families change and new friendships form as these terrific kids grow up and move on in this whimsical novel-in-verse about finding your voice and making sure others hear it.
Click the Amazon link to read reviews and purchase your copy of The Last Fifth Grade of Emerson Elementary
Introduction to Laura Shovan and her debut middle grade novel, The Last Fifth Grade of Emerson Elementary
What inspires her to write for the middle-grade audience?
Writing in multiple points of view.
How verse novelists use traditional (and untraditional) poetic forms to help tell a story or create characters.
The emotional cost to kids when a school closes and what adults can do about it?
Laura's experience of writing about a diverse school
What is she currently working on, where can people find her online and much more…
Thank you, Laura, for joining us and for sharing your wonderful novel with us!
Here are some of the resources that Laura Shovan has mentioned during the podcast:
Finally, if you love this episode then please share and please subscribe to us on iTunes. And please spread the word: tell your friends, and leave a rating on iTunes so that others can find it.
We'd love to hear from you!  Contact us and together we can discuss what ideas you think should be included in a future episode, and we can explore potentially setting up an interview. Our goal is to have all voices at the table!
Thanks for tuning in. We'll be coming soon to entertain and educate you with more author interviews, book reviews & Family game reviews!!!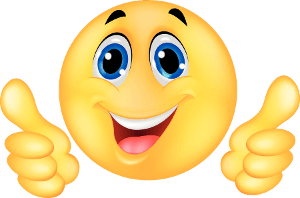 stay tuned!
Jedlie's Magic Circus is fun for the whole family. Please visit www.jedlie.com to find out how to bring this inspiring show to your community.