RWYK Interview – Introducing two Wonderful Kidlits: 
I Hate Numbers & A B C See Hear Do Series!
Happy Tuesday everyone,
Today we had the pleasure to talk to two wonderful children's books author and illustrator & a mom and daughter duo, Nita Marie Clark & Kathy Doherty. Nita and Kathy are joining us to talk about their second picture book: I Hate Numbers. 
I hate Numbers is a picture book that is perfect for that child or even the adult, who dislikes math. You will laugh your way through Nita's dislike for numbers. In the end, she realizes that no matter how much they drove her wild as a child, numbers and what they do are a necessary part of life.
We also speak with Stefanie Hohl, RWYK certified great read author of a wonderful children's picture book ABC See, Hear, Do Series, a great resource for teaching kids about letter sounds and learning to read. Stefanie's books uses pictures, sounds and hand motions to help children remember the sounds we use in our language and blending them into words thus helping children to widen their vocabulary to 55 words. We hope you enjoy this episode as much as we did recording it!
More about Nita Marie Clark
Nita Marie Clark, a resident of Stark County Ohio, is an active and motivated senior citizen. Nita has held many interesting roles in her over eighty years of life; wife, mother, grandparent, elementary school librarian, volunteering in; scouting, educational associations, and other non-profit groups. Along the way at the age of fifty Nita, decided to become an entrepreneur. Starting her own unique business that is still in operation today.
Two years ago at the encouragement of her Great Granddaughter Lillian, her journey took a new path as an author, releasing her first book for middle-grade readers; The Royal Search For Shenanigans. Her second release is a thirty-eight-page children's picture book; Why Dandelions Grow, and now her third release, I Hate Numbers, a thirty-two-page children's picture book.
The Royal Search for Shenanigans is a tale of a grand adventure. Young Princess Lillian must navigate her changing life, going from third in line for the throne to second in line. While moving into her new quarters in the magnificent castle Lillian learns more about her ancestors, family secrets, and a three-hundred-year-old curse. It is there in her new quarters she finds a hidden satchel, Lillian discovers that her destiny had been written long ago by three other special Princesses of Zen. Solving the mysteries and secrets, with helpful friends and royal cousins, a little bit of fun and humor, and don't forget a large mischievous green and yellow dragon, Lillian becomes a strong leader and the special princess that the secret Land of Shenanigans has been waiting for.
Her first picture book; Why Dandelions Grow, is a tribute to all of the little children and mothers that have shared the experience of picking and receiving the loving gift of a lowly little dandelion. With two more manuscripts in the works, this senior citizen is looking forward to enjoying her newest role in life as an author.
Nita firmly believes that we each have a unique story to tell, and those stories should be put down on paper. To someone someday it could be the most amazing thing ever written!
I Hate Numbers
When in doubt find something to laugh about.
Struggling with numbers is nothing new. It was a problem for me, just asit might be for you.
That is exactly what this charming, entertaining, and humorous little story does. As it takes the reader on a journey to change the way they look at numbers.
I Hate Numbers is available in; paperback, hardback, and ebook, the links
to purchase I Hate Numbers!:
Amazon
https://www.barnesandnoble.com/w/i-hate-numbers-nita-marie-clark/1129985773ean=9781732159662
https://aneatreadpublishing.com
Get to know more about Stefanie Hohl
Stefanie has recently graduated with a Masters of Education with an emphasis in Children's Literature and loves writing books for young readers and is the creator of the ABC See, Hear, Do Method. Go to www.abcseeheardo.com for information about her books and lots of preschool learning ideas. Stefanie also loves drawing, reading, grand adventures, and spending time with her five crazy kids.
To learn more about Stefanie Hohl
Visit her Website: http://www.stefaniehohl.com
More about 

ABC See, Hear, Do Series
Book 1: ABC See, Hear, Do: Learn to Read 55 Words teaches letter sounds and early reading skills. This exciting new method of teaching reading combines visual, auditory, and kinesthetic learning styles to help increase phonemic awareness. The combination of fun animal pictures with hand motions helps young children easily remember each letter sound. After learning only four letter sounds, your child will start blending words together. It is simple and effective. Best for ages 2-6.
Teach your child to read with the ABC, SEE, HEAR, DO SERIES!
Buy today on Amazon.com or at your local bookstore!
In this episode,
You'll be introduced to a mother-daughter duo and children's author and Illustrator, Nita Clark & Kathy Doherty
More about their second picture book: I Hate Numbers
As someone starting a new chapter of their life by becoming an author at an advanced age, Nita shares a word of encouragement to other seniors dreaming of becoming an author not to hesitate and to reach for those stars.
Introduction to one of a past guest, Stefanie Hohl and an author of one of the RWYK Certified Great Reads – ABC See, Hear, Do: Learn to Read 55 Words 
What's next for Stefanie Hohl, some fun facts about her book, her future plans and much more. Tune in as Stefanie shares some great insights on how to help your child succeed at reading!
If you love this episode then please share and please subscribe to us on iTunes. And please spread the word: tell your friends, and leave a rating on iTunes so that others can find it.
We'd love to hear from you!  Contact us and together we can discuss what ideas you think should be included in a future episode, and we can explore potentially setting up an interview. Our goal is to have all voices at the table!
Thanks for tuning in. We'll be coming soon to entertain and educate you with more author interviews, book reviews & Family game reviews!!!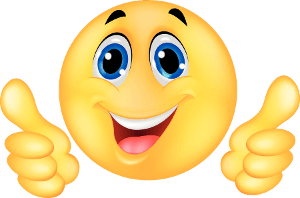 stay tuned!
Check out The Great Martini, A fun and touching story about Sam, a lovable but far from a perfect magician who learns that the greatest transformation is transforming feelings of caring into action to help another human being. The Great Maritini, as an exclusive Amazon e-book. Please click here to get your copy today.