Belluna's Big Adventure in the Sky by Once Upon a Dance:
A DANCE-IT-OUT CREATIVE MOVEMENT STORY FOR YOUNG MOVERS

: #RWYK CERTIFIED GREAT READ

Congratulations to the team of Once Upon a Dance!

Belluna's Big Adventure in the Sky is our latest Certified great Read!
Learn more about the book
Belluna is a basketball player, sister, and daughter with one remarkable feature. While on a family outing, a storm sweeps Belluna up on a wild ride. As she is tossed about by the wind, Belluna discovers she can overcome her fear and embrace her uniqueness to take control of her movement and her mind.
Ballerina Konora joins each page with suggested actions to get kids moving alongside Belluna in her tale of level-headed tenacity and a celebration of individuality. Each Dance-It-Out! story is a movement-based children's one-act ready for the imagination stage.
The quirky, whimsical adventure of self-discovery was created by an award-winning dance instructor, partnered with her award-winning, professional ballet-dancer daughter. They have 19 covid-19 creations published or coming soon. Their first book, Dancing Shapes: Ballet and Body Awareness for Young Dancers, has won multiple awards including a 2021 Independent Press Award (Winner).
Learn more about DANCE-IT-OUT! SERIES
About the Author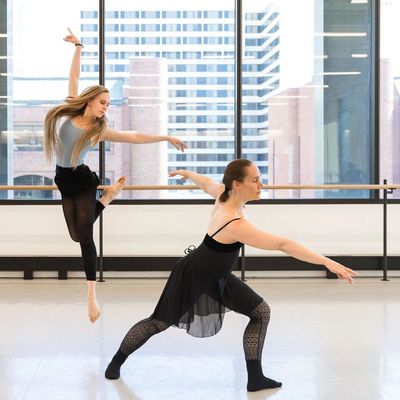 Brought to you by a mother-daughter team. Konora is a professional ballet dancer. Her mother taught creative movement and ballet for decades. She was honored to be chosen and recognized by her local City Council (2014) for embodying the spirit of partnership and commitment to children in our community for her work with young dancers. She's breathed dance from every angle: child to pre-professional to adult ballet student, zoom student, dance teacher, dance mom, competition mom, ballet-school parent-guilder, audience member, recital planner, business owner, and board member.
Once Upon a Dance's first pandemic creation, Dancing Shapes, has won several awards:
• 2021 Independent Press Award WINNER
• 2021 15th Annual National Indie Excellence® Awards Finalist
• 2021 Next Generation Indie Book Awards Finalist
Here's a Book Review
Belluna's Big Adventure in the Sky by Once Upon A Dance and Stella Mongodi is our latest certified great read that proves that reading doesn't have to be a quiet, couch-centered activity. It's perfect for high-energy kids because they give your little one a chance to move and burn energy while you read.
In Belluna's Big Adventure in the Sky by Once Upon A Dance and Stella Mongodi, we are introduced to a wonderful family of four: Mother, Father, big brother Baylun, and little sister Belluna. The Noollab family is like any other family except they have balloons for their heads. Due to this unique feature some activities are challenging for the Noollabs but they are also greatly benefited from their peculiarities. Such as, all four have excellent posture, with their lofty heads pulling their bodies up straight and tall. One Saturday, when the Noollabs are out picking apples, storm sirens starts blaring and the family decides to head back home immediately. But Belluna forgets her basketball in the apple orchard so she chases the ball. Just when Belluna is about to get hold of her basketball, the strong wind carries her into the sky. She is terrified at first but her adventure begins when she actually starts enjoying the wonderful view flying over the local zoo, watching all the animals below and touching the rainbow with her hands. With nothing solid to hold on to, will Belluna ever be able to get down and reunite with her family? Read this amazingly illustrated book to find out!
Each of Noollab's everyday experiences is translated into dance moves. For example, Ballerina Konora showcases dance moves for pretending to climb the stairs, warming up before taking a photograph, playing basketball and reaching up into the tree and pick
a few apples. All these activities are wonderfully translated into dance moves for all the dance loving kids out there. Kids will love trying all of the different moves highlighted in the book, and will appreciate the message that being brave and celebrating themselves for who they are is a powerful tool for any child.
Final Verdict
Belluna's Big Adventure in the Sky celebrates children who are a little or a lot different and will inspire children to embrace who they are. The vibrantly colored illustrations, peppy dance moves, and adorable characters will have kids wanting to read again and dance along.
AUTHORS! Want your book reviewed on our site? We would love to write an honest book review on your book and offer added benefits with our Reading with Your Kid certified status package. Go to the Reading With Your Kids Certified Page to get a glimpse of what you will be getting with the package.
If you loved this review be sure to share it on your social media and follow us while you at it!
You can listen to us on Libsyn, iHeartRadio, Spotify, Amazon Podcast, Apple Podcast, and anywhere else you get your podcasts
We would love to hear from you. Contact us here!
Thanks for stopping by!