Meet Arlene Gillo,  author of New Children's Book "Bruce Wayne Is Insane: Meeting Ninja Kitty"
Happy Sunday people!
Author Arlene Gillo has released the first book in her new children's book series, "Bruce Wayne Is Insane: Meeting Ninja Kitty" and she is joining us on the Reading with Your Kids podcast to celebrate!
Bruce Wayne Is Insane follows the friendship between a young pit bull named Bruce Wayne and a charismatic cat named Ninja Kitty. While enjoying the outdoors in his new neighborhood, Bruce Wayne is startled by the appearance of a cat in his backyard. The focus of this story is to educate young readers on the importance of friendship, embracing differences, and having the courage to try new things.
More about the author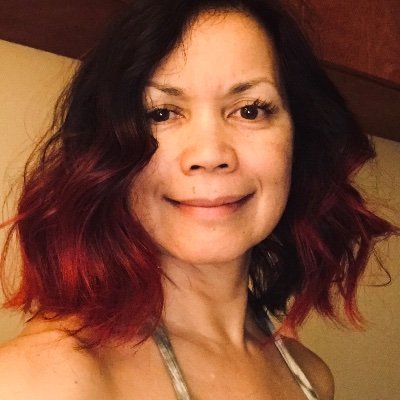 Arlene Gillo lives in Southern California with her two dogs. She's a practicing acupuncturist working on people and animals. She has a passion for dogs and writing stories.
Connect with her on Facebook and Twitter!
The author's website is available here: https://www.arlenegilloauthor.com.
Bruce Wayne Is Insane
Bruce Wayne had one vigilant eye on the birds while the other was shut. He was settled on the bench next to his mom as they both basked in the sunshine. It was a comfortable summer day slowly transitioning into the early evening.
Everything was secured so Bruce Wayne decided to lay down in the middle of the backyard to have a better view of it.
Something moved to his left that made him bolt up and run to whatever it was that caught his eye. It was a cat!
In this children's fiction, find out what exciting adventure awaits these two!
Available at the Balboa Press Online Bookstore, Amazon and Barnes & Noble
Interview Talking Points & Questions:
Tell us all about your first children's book. Give us the thumbnail of the story of Bruce Wayne Is Insane: Meeting Ninja Kitty (02:30)
Pitbull dogs have a reputation for being an aggressive dog. How did you choose one to be the main character of your book? (03:55)
Most pit bulls are NOT aggressive to humans – it is not a normal trait of the breed. Arlene discusses some of the misconceptions people have about Pit Bulls (05:30)
What inspired you to write this book? (10:35)
How did you get into acupuncture? And how did you eventually get into practicing it on animals? (14:00)
What kind of conversations families can have after reading your book?
A big thank you to Arlene Gillo for joining us and for sharing her wonderful insights with us!
If you haven't already done so, listen to this episode & feel free to share it by using the social media buttons at the bottom of this page. We would LOVE if you could leave us a review on iTunes.
We'd also love to hear what you think about the podcast and any suggestions on what you'd like to hear in future episodes. Feel free to connect with us on our social media, or email us anytime by contacting us.
Hope you have an amazing day!