In Conversation with Heidi Bryant, Author of the Catnap Stories books for children
"Books are truly magical. It can take you to the past. It can give a glimpse into the future and it can actually take you around the world."
Hey everyone,
Join us for this brand NEW edition of the Reading with Your Kids podcast featuring children's author Heidi Bryant, who will be treating us to an inspiring look at her children's book series 'Catnap Stories', and how she combines her love of cats with her passion for languages and travel by writing the stories that she has now started to create for children!
Catnap Stories is a series of children's books inspired by the adventures and mischievousness of cats, as well as the author's love of foreign languages and faraway travels.
These books have been written and developed with love and we hope to inspire children to want to learn about all of the wonderful friends, cities, countries, and languages they will encounter through reading these short stories.
More about the Author
Called Living in Another World Heidi had her first idea about The Adventures of Vince the Cat when she sadly lost her beloved cat Mikki to old age in summer 2018. Heidi was devastated and so in order to keep her memories of her beautiful cats she has owned in her life and still owns now – she decided to start writing adventure stories with the cats as the main characters. As a child, Heidi always loved reading and one of her favorite books that she read time and time again – was a little storybook called `The Lonely House'. She also read all of the Roald Dahl books as well as the series `Gobbolino the Witch's cat'. She has traveled extensively throughout the world during her life (without the cats!), has met many amazing people and visited many amazing places.
And so, finally, in summer 2018 Heidi decided to combine her love of cats with her passion for languages and travel by writing the stories that she has now started to create for children. Heidi's real desire is that children will love reading these stories time and time again. But mostly she would like to be able to inspire children to want to learn about the wonderful world in which we live, understand more about the languages, cultures, and customs from other countries and to be able to see the world through the beautiful illustrations that are contained within these books.
Catnap Stories are available across major retailers globally; Waterstones , Amazon , Biblio , Babelio , Boomerang, Book Depository, Browns Books for Students , Kobo and many others.
Interview Talking Points & Questions:
Tell us about your main character Vince that takes us around the world, and what inspired you to write catnap stories books for children? (05:00)

Vince Discovers the Golden Triangle (Catnap Stories Book 2) takes you on a journey to one of the most incredible places in the world; India. Please talk a little about this culturally diverse and ancient country. (07:30)

There are 28 or more official languages spoken in India. Please talk about the importance of teaching different languages to kids at a young age (09:25)
Tell us about Vince Goes to Paris (Catnap Stories Book 1) (10:15)
Books are truly magical. It can take you to the past. It can give a glimpse into the future and it can actually take you around the world. (16:15)
Your third book, Vince Discovers the Wonder of Seville, immerses children into the city of Seville and to Spanish. What inspired you to write this one?  (16:59)
A big thank you to Heidi Bryant for joining us and for sharing her books & her passion with us!
If you love this episode then please share and please subscribe to us on iTunes. And please spread the word: tell your friends, and leave a rating on iTunes so that others can find it.
We'd love to hear from you!  Contact us and together we can discuss what ideas you think should be included in a future episode, and we can explore potentially setting up an interview. Our goal is to have all voices at the table!
Thanks for tuning in. We'll be coming soon to entertain and educate you with more author interviews, book reviews & Family game reviews!!!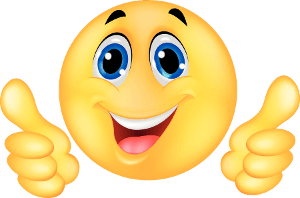 stay tuned!