Check out The Great Martini, A fun and touching story about Sam, a lovable but far from a perfect magician who learns that the greatest transformation is transforming feelings of caring into action to help another human being. The Great Maritini, as an exclusive Amazon e-book. Please click here to get your copy today.
MEET Joy Heyer, Debut Author & Illustrator of Duck, Duck, Moose
Looking for a picture book about friendship?  Look no further, we're delighted to introduce you to  Duck, Duck, Moose, a children's picture book written by Joy Heyer that teaches about having more than one friend.
To learn more about the inspiration and hard work that went into Duck, Duck, Moose, we reached out to Joy for an interview. Tune in as Joy talks about writing this wonderful story with beautiful and charming illustrations.  Tune in now to learn more about this fun story of friendship and problem solving that will appeal to children and adults!
More about Duck, Duck, Moose
Duck's best friend Goose is gone for winter and Duck is lonely. The animals try to cheer Duck, but Duck, Duck, Pig is too messy, and Duck, Duck, Moose is too scary. Will Duck be alone until Goose gets back? Or can Duck come up with a game they all can play?
Visit Amazon to check out the book, read reviews and buy your own copy!
About Joy Heyer
You can discover more about Joy Heyer and her books by visiting
Twitter: https://twitter.com/Joy_Illustrated
Instagram:  https://instagram.com/joy_illustrated
In this episode, you'll find out
More about Joy's first children's book Duck, Duck, Moose, introduction to the main characters & storyline
What inspired Joy to use animals in her book and feature such an unusual take on a child's game?
How long has Joy been writing for kids and why did she choose to write children's picture books?
Jed and Joy discuss the importance of teaching children to have more than one friend.
What kind of message does she want readers to take away from her books?
What is Joy currently working on, upcoming projects and much more.
Thank you, Joy for joining us and for sharing your wonderful book with us! Best of luck with Duck, Duck, Moose and your future writing!
If you love this episode then please share and please subscribe to us on iTunes. And please spread the word: tell your friends, and leave a rating on iTunes so that others can find it.
We'd love to hear from you!  Contact us and together we can discuss what ideas you think should be included in a future episode, and we can explore potentially setting up an interview. Our goal is to have all voices at the table!
Thanks for tuning in. We'll be coming soon to entertain and educate you with more author interviews, book reviews & Family game reviews!!!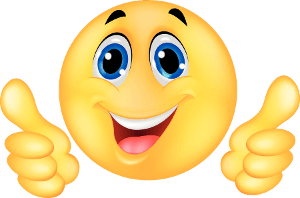 stay tuned!
*Post contains an affiliate link
Jedlie's Magic Circus is fun for the whole family. Please visit www.jedlie.com to find out how to bring this inspiring show to your community.