Would You Like To Be A Guest On The Reading With Your Kids Podcast?
The Reading With Your Kids Podcast is helping authors in so many ways. One author was flown across the country for a school gig after being on the show, many others report a bump in sales immediately following their appearances on the show, and still another was invited to have her debut middle grade book be a part of a special collection of books for librarians.
How can we help you? There is no cost, no obligation, no strings attached.
Our mission is to inspire parents, (and grandparents, aunts, uncles, caretakers) to spend more time reading with their kids. And not just with their little ones. We believe that the time we spend reading with our kids, whether it be snuggled up on the couch reading together, or reading a book simultaneously so we can talk about it during dinner or on the way to school, is the foundation on which we build a life long relationship.
Our host is Jed Doherty, also known as Jedlie, an award winning children's author and nationally acclaimed educational speaker. He would love to speak to you about your most recent book release, and about what kind of conversations parents and kids can have after reading that book. Of course we would also love to speak to you about your favorite past projects and what you are working on for the future.
Being a guest on The Reading With Your Kids Podcast puts you in great company. Our past guests Include some of the brightest stars in the World of Children's Literature. Here is a partial list of our past guests:
LeVar Burton – Host of Reading Rainbow
Candace Cameron Bure – Author of Candace Center Stage, Star of Fuller House
Karyn Parson, Author of How High The Moon, Star of the Fresh Prince of Bel Air
Emily Calandrelli – The Space Gal
Jennifer Swanson – Award Winning NatGeoKids Author, STEM Tuesday
James Riley – NY Times Best Selling Author
Jennifer Holm – Three Time Newbury Award Winning Author
Sheri Fink – Amazon Best Selling Author
Geoffrey McSkimming – Author of Cairo Jim & Phyllis Wong Series
Christopher Robbin – President, Familius Publishing
Fr Greg Boyle – Author of Tattoos on the Heart, Barking to the Choir
Phil Joel – Author of Redwoods & Whales, Member of the Best Selling Christian Recording Artists Newsboys United
And so many more!
We conduct interviews at our guests' convenience via Skype. Please note – We record audio only for later publication.
The Reading With Your Kids podcast can be found on iTunes, iHeart Radio,
Stitcher Radio, Spotify, Himalaya, PodCastAddict, PodBean and dozens of other podcasting platforms. The Reading With Your Kids was nominated for the iHeartRadio Best Kids & Family Podcast Award!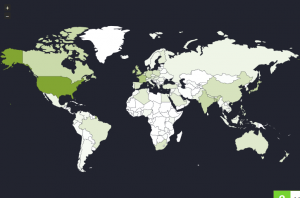 Downloads for all of our episodes exceed industry averages, many exceeding those averages by 300 to 500%. Our show has been downloaded to 113 countries, on every continent in the World, including Antarctica! The majority of listeners are in the US, we also have large audiences in Canada, the UK, Ireland, France, Japan & India.
Each episode is promoted extensively to our growing social media followers. We have over 26,000 twitter followers and a combined 13,000 followers on Facebook.
How can being on the show help you? A recent guest reports that a number of people backed his Kickstarter campaign after hearing his appearance. Another author was invited to submit her book to a special listing librarians use to discover books for under served populations. And still another author tells us she saw a very significant bump up in sales of her book immediately after her appearance.
If you are interested in being a guest we would love to invite you to visit our scheduling page to find a date and time that would work for you, Click here to visit our scheduling page
Thanks!