Check out The Great Martini, A fun and touching story about Sam, a lovable but far from perfect magician who learns that the greatest transformation is transforming feelings of caring into action to help another human being. The Great Maritini, as an exclusive Amazon e-book. Please click here to get your copy today.
In Conversation with Connie B. Dowell, A Young adult author, and a Podcaster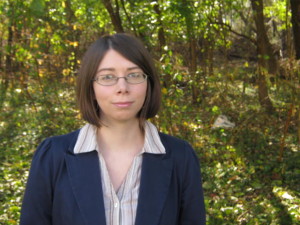 Hey there,
Today on the Reading with Your Kids podcast, we talk with young adult author and podcaster Connie B. Dowell about her wonderful new murder mystery novel Dead Man's Jazz in her Emmie and Dessa Mysteries Book series.
Connie B. Dowell writes young adult fiction, nonfiction for current and soon-to-be college students, and fun, short works for all ages. She loves history and podcast with her husband at One Hundred Centuries.
In our exciting interview, Connie talks more about her books, What inspired her to write her young adult historical fiction Emmie and Dessa Mysteries Book series, Some of the important things young readers can learn while enjoying Emmie and Dessa's adventures. Learn more about her future projects & much more. We're sure you'll enjoy reading about her books as we much enjoyed hearing about it!
Learn more about Connie B. Dowell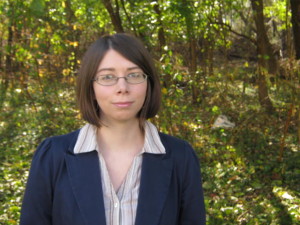 Connie B. Dowell is a writing center coordinator and freelance editor. She holds a B.A. in English from the University of Georgia and a Masters of Library and Information Science from Valdosta State University. She lives in Virginia with her husband, where they both consume far more coffee than is probably wise.
You can find Connie at:
Her website: http://conniebdowell.com
Her podcast: http://bookechoes.com
Follow her on Amazon:  https://amzn.to/2WtyFf7
Connie's books are available for pre-order on Amazon!
Book 1: The Poison in All of Us: https://www.amazon.com/gp/product/B014V4ESWQ
Book2, on preorder: Dead Man's Jazz:
https://www.amazon.com/gp/product/B07QZCL7KZ
Dead Man's Jazz (Emmie and Dessa Mysteries Book 2)
Savannah, 1919: Two teen girls leave a speakeasy in the dead of night…
And walk right up to a murder scene.
Emmie and Dessa are on vacation, but their relaxing summer gets off to a dangerous start when the girls find a dead musician facedown in a fountain. Then Teresa, Dessa's ex-girlfriend, is arrested for the crime. They know she didn't do it, but the police are sure she's the one.
Soon the girls are embroiled in a world of jazz, bootleggers, World War I heroes, and activist groups with clashing goals, as they circle closer to the crime.
Meanwhile, the police find more evidence to pin on Teresa.
Can Emmie and Dessa find the real killer before an innocent girl is hanged?
You'll love this book if you like twisty mysteries and the aesthetic of the early Jazz Age.
Get it now.
In this episode, we discuss
Introduction to Connie B. Dowell, a young adult author, and a podcaster
Her brand new murder mystery novel Dead Man's Jazz in the Emmie and Dessa Mysteries Book series.
What motivated her to write chapter books for children and what was the inspiration behind The Adventures of Sophie and Scottie Trilogy
What drew Connie to set up your story in Savannah?
What inspires Connie as an author to write a murder mystery and especially historical fiction?
Jed and Connie discuss other books written by her including The Poison in All of Us (Emmie and Dessa Mysteries Book 1), You Can Love Writing: A Guide to Get through Your College Papers and Like It
Connie gives us a peek inside her upcoming books & some interesting facts about her books. Be sure to tune in!
A big thank you to Connie B. Dowell for joining us and for sharing her story with us!
If you haven't already done so, listen to this episode & feel free to share it by using the social media buttons at the bottom of this page. We would LOVE if you could leave us a review on iTunes.
Happy Friday & Love to Everyone 😆
Jedlie's Magic Circus is fun for the whole family. Please visit www.jedlie.com to find out how to bring this inspiring show to your community.