Join The Nature Club's Adventures! The Nature Club middle-grade books invite you to explore the outdoors with Izzy, Tai, Brooke, Zack, and Miguel. Through their adventures, they learn to help the wildlife they love while helping each other with the challenges of growing up.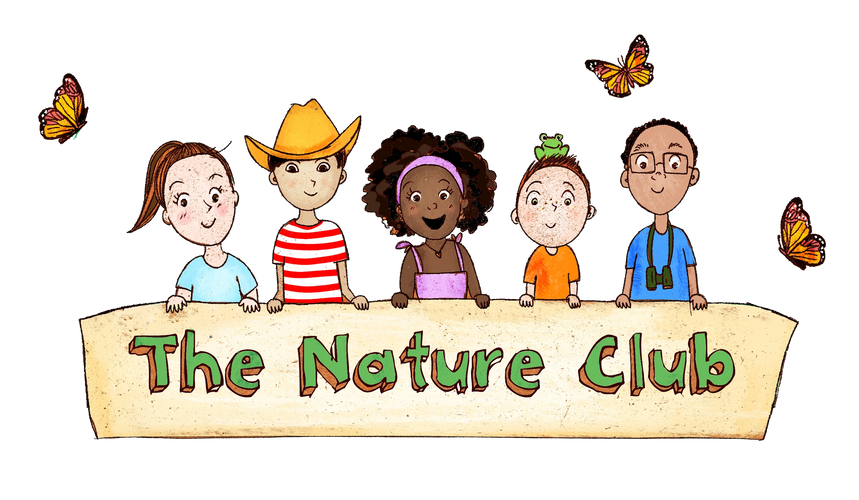 Meet Caralyn M. Buehner, Author of "Snowmen at Halloween"
Hey there,
Today on the Reading with Your Kids Podcast, we talk with Caralyn M. Buehner. Caralyn is the best selling author of many children's books and today she is joining us to talk about her newly released book, Snowmen at Halloween.
Mark and Caralyn Buehner are a husband-and-wife team who have created many picture books together, Caralyn as author and Mark as an illustrator. Snowmen at Night and Snowmen at Christmas are both New York Times bestsellers, and Fanny's Dream is the winner of a Boston Globe-Horn Book Honor. The parents of nine children, they live in Salt Lake City, Utah.
In our exciting interview, Caralyn talks more about her book, What inspired the idea to write and illustrate, We're sure you'll enjoy reading about her book as we much enjoyed hearing about it!
, Some of the important things young readers can learn while enjoying her book. Learn more about her future projects & much more.
Cara Buehner – Author
Caralyn Buehner grew up in a family of readers. Her writing won state and national awards in her teen years, and Mark's career as an illustrator led to her collaboration with him, and together they have created outstanding picture books including the Snowmen at Night series, Fanny's Dream, Dex, The Heart of a Hero, and Goldilocks and the Three Bears. Their books have been honored with multiple children's choice awards, a CBC Children's Choice Award, a Parent's Choice Award, and ALA Notable Book designation, a Boston Globe-Horn Book Honor Award, and Oppenheim Toy Portfolio Gold and Platinum awards, and have been on the NY Times Bestseller list.
Mark and Caralyn Buehner currently reside in Utah.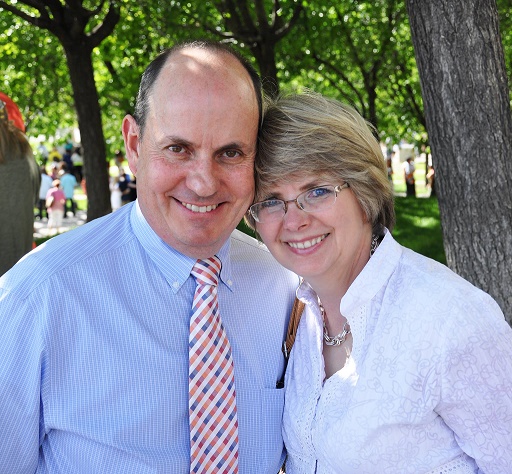 Mark Buehner – Illustrator
His sisters claim that Mark Buehner learned to walk by holding a pencil. Perhaps that is why he loved drawing, even at an early age. His imagination bloomed with creative play, and the joyousness of his childhood influences his whimsical style today. He is the illustrator of many children's picture books, including, The Adventures of Taxi Dog, My Monster Mama Loves Me So, Harvey Potter's Balloon Farm, and My Life with the Wave. His work has garnered medals from the Society of Illustrators, as well as library and bookseller awards and have been featured on Reading Rainbow and Storytime on PBS.
Follow them on social media
More about "Snowmen at Halloween"
The snowmen are getting their Halloween costumes ready for the latest picture book in this New York Times bestselling series.
Have you ever built a snowman and discovered the next day that his grin has gotten a little crooked, or his tree-branch arms have moved? And you've wondered . . . what do snowmen do when we're not watching?
After an early snowfall, a few kids build some snowmen before going trick-or-treating. And when the kids go off to bed, the snowmen have their own Halloween festival! There's candy and apple-bobbing and costume contests and all sorts of autumn activities. When the kids wake up the next morning, the snowmen are gone… but they've left a very special message behind.
Snowmen at Halloween is available for pre-order on Amazon!
In this episode, we discuss
Introduction to Caralyn M. Buehner, author of
What motivated her to write picture books for children and what was the inspiration behind
Mark and Caralyn Buehner are a husband-and-wife team who have created many picture books together, Caralyn as author and Mark as an illustrator. How was the experience of working to create
Jed and Caralyn discuss other books written by her
Caralyn gives us a peek inside her upcoming books & some interesting facts about her books. Be sure to tune in!
A big thank you to Caralyn M. Buehner for joining us and for sharing her story with us!
If you haven't already done so, listen to this episode & feel free to share it by using the social media buttons at the bottom of this page. We would LOVE if you could leave us a review on iTunes.
Happy Friday & Love to Everyone! 
This episode of the Reading with Your Kids Podcast is Sponsored by Mommy's Big, Red Monster Truck by Alison Paul.  Be sure to check it out as mommy drives a big, red monster truck, and it's awesome! It bounces and smashes and takes them on amazing adventures all over the country. In her truck, they can do anything and go anywhere, and best of all … they do it together! Find out more at http://www.alisonpauklakowicz.com