Check out The Great Martini, A fun and touching story about Sam, a lovable but far from a perfect magician who learns that the greatest transformation is transforming feelings of caring into action to help another human being. The Great Maritini, as an exclusive Amazon e-book. Please click here to get your copy today.
MEET Bruce P. Weinberg – Author of "The Fabulous Feats of Mr. B: Mr. B's First Day"
Hey everyone,
Our guest today is a first-time author and veteran teacher, Bruce P. Weinberg!
Bruce P. Weinberg is a retired school teacher of more than 30 years. He lives in South Florida with his wife, Amy, and dog, Fluffy. Always having a flair for creativity and a passion for drama (some might say he's dramatic), the "Mr. B" books are a perfect channel for his excitement, energy, and love of story-telling.
The first day of school can be stressful for everyone. The first in the series, Mr. B's First Day addresses the jitters felt by students and teachers alike. Retired teacher and author, Bruce P. Weinberg, shows his experience and expertise in helping children relax and overcome their nervousness while bringing out their creativity and using their imagination.
Tune in now! You'll love Mr. B as much as his students do.
More about the author
Bruce P. Weinberg retired from a very rewarding teaching career after 35 years. Although he enjoys spending time with wife, Amy, grown children, Evan & Francie, and the real princess of the house, Fluffy, he had a desire to share his passion for drama and the spirit of imagination. He put pencil to paper and created Mr. B, a quirky and creative teacher closely resembling himself. Bruce has a love for reading and writing and can't wait for you to read his first book, "The Fabulous Feats of Mr. B – Mr. B's first day", to your children. Enjoy falling in love with Mr. B and watch for his antics in upcoming adventures.
Where can you find Bruce on the internet?
Social Media Link
The Fabulous Feats of Mr. B: Mr. B's First Day
"Principal Finley was in quite a bind:
She needed a teacher, only one came to mind.
So she called Mr. Bruce and told of her need.
"Don't worry, Mrs. Finley, I'll be there indeed!"
He gathered his lunch and his top hat, too,
And he kissed his wife but she just said, "Shoo!"
He wanted the kids to think he was cool
But he felt somewhat nervous his first day of school."
– Isaiah Stannard – Actor on NBC Good Girls
"The Fabulous Feats of Mr. B is a creative story about a wacky new teacher at school that teaches the students to use their imagination. The story contains unique, silly illustrations and creative ideas. I enjoyed the imaginative twists and turns, leaving you to wonder the next page of Mr. B's adventure!"
Fabulous Feats of Mr. B. – Available Now on Amazon
Free Kindle Version Now Available on Amazon
Get your Kindle version today! It's free for a limited time – sale ends midnight Thursday, 9/20.
In this episode, you'll learn
Introduction to Bruce P. Weinberg and his debut children's book The Fabulous Feats of Mr. B
What compelled Bruce to write for children?
What inspires his writing?
What does Bruce hope readers will take away from this book?
What kind of adventures do kids will experience in the first installment of Mr. B?
A brief overview of Bruce's website and what you can expect from it?
What is Bruce currently working on, a message he would like to share with his readers, and more.
A big thank you to Bruce P. Weinberg for joining us and for sharing his book & his passion with us!
If you love this episode then please share and please subscribe to us on iTunes. And please spread the word: tell your friends, and leave a rating on iTunes so that others can find it.
We'd love to hear from you!  Contact us and together we can discuss what ideas you think should be included in a future episode, and we can explore potentially setting up an interview. Our goal is to have all voices at the table!
Thanks for tuning in. We'll be coming soon to entertain and educate you with more author interviews, book reviews & Family game reviews!!!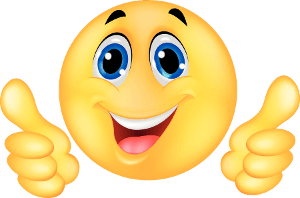 stay tuned!
*Post contains an affiliate link
Track Your Nutrition, Fitness, & Health Data With Cronometer. Click the banner to get started!