RWYK Special Edition with  Kelly Tooman: The Birthday Triplets
Hey RWYK Family!!
In this special episode of the Reading with Your Kids podcast, we're celebrating the start of an Indiegogo crowdfunding campaign to help make the next chapter of The Birthday Triplet series a reality!  We're delighted to be joined by Kelly Tooman, a Children's book author, and creative writing teacher, living in Cleveland, Ohio.
Kelly is the co-author of The Birthday Triplets series and she is joining us today to talk about her new picture book. Kelly created this series with her mom to teach kids empathy. Each morning, Candi, Cookie and Coco Birthday dance into one of their Granny Rosie's magical adventures to find someone sad whose birthday has been forgotten. It is not until the end of their journey that they discover the mystery of who.
We love supporting crowdfunding campaigns for so many different reasons. Most of all because it gives us an opportunity to support projects that are near and dear to our hearts. We love projects that are family oriented as it helps kids understand that their family is a part of making something special come true. We believe that The Birthday Triplets by Kelly Tooman, illustrated by Lynn Tooman-Cser is one of those projects that will make you and your family proud to support. It's all about Friendship and treating everyone with love and respect.
Check out the Birthday Triplets IndieGoGo Campaign
https://www.indiegogo.com/projects/the-birthday-triplets#/
Learn more about the Creators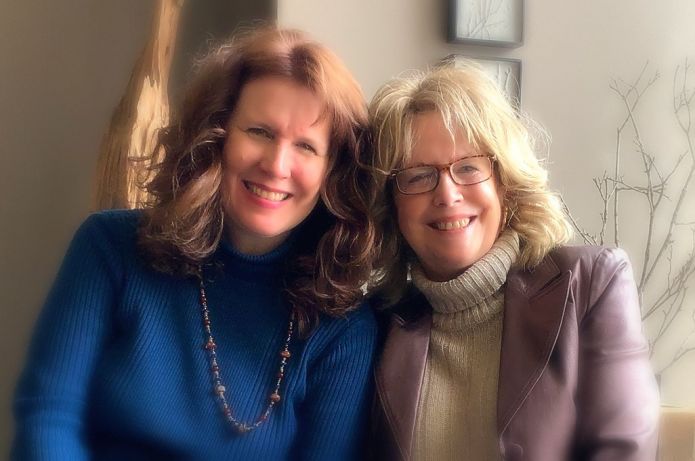 Co-founders of Pink Party Dress Productions, Kelly and her mother, former American Greetings artist, Lynn Tooman-Cser work as a writer and illustrator team. The Birthday Triplets have been their passion. It's been a project of many years, combining their talents and hearts so that Cookie, Candi, and Coco become an inspiring force for the world.
To learn more about The Birthday Triplets Campaign, and to lend your support, please visit
https://www.indiegogo.com/projects/the-birthday-triplets#/
Be sure to check out Kelly's amazing website at www.kellytooman.com
Connect with Kelly on Facebook
The Birthday Triplets
This new, expanded edition of the original birthday story includes a magical map, full-page pictures of each triplet surrounded with their favorite things, and other surprises! Magical inventor, Granny Rosie, sits all alone in her Adventure Factory on her birthday. When she decides to create a birthday adventure for herself, everything goes comically wrong. That is, until the magic Birthday Triplets-Cookie, Coco and Candi dance into her life and change it forever.  The Birthday Triplets celebrate kindness, bravery, being our best, and most of all-birthdays!
The first book in The Birthday Triplet Series is now available on Amazon and Barnes & Noble.
In this interview, we chat up
Introduction to The Birthday Triplets and the IndieGoGo Crowdfunding campaign to help support the second book in the series
What kind of reaction she has been getting for her first book?
Kelly tells us more about her Indiegogo campaign to fund her new picture book. What her goal is and what is she going to do with that goal?
What kind of rewards is available for the supporters of The Birthday Triplets?
What kind of messages kids can learn from The Birthday Triplets?
What is she currently working on and much more..
A big thank you to Kelly Tooman for sharing her wonderful books with us and for joining us on the Reading with your kid's podcast!
If you love this episode then please share and please subscribe to us on iTunes. And please spread the word: tell your friends, and leave a rating on iTunes so that others can find it.
We'd love to hear from you!  Contact us and together we can discuss what ideas you think should be included in a future episode, and we can explore potentially setting up an interview. Our goal is to have all voices at the table!
Thanks for tuning in and have a wonderful day😆
Check out The Great Martini, A fun and touching story about Sam, a lovable but far from a perfect magician who learns that the greatest transformation is transforming feelings of caring into action to help another human being. The Great Maritini, as an exclusive Amazon e-book. Please click here to get your copy today.