Check out The Great Martini, A fun and touching story about Sam, a lovable but far from a perfect magician who learns that the greatest transformation is transforming feelings of caring into action to help another human being. The Great Maritini, as an exclusive Amazon e-book. Please click here to get your copy today.
In Conversation with Anna Meriano – Love Sugar Magic: A Sprinkle of Spirits
Hey there,
If you Love baking, and love magic then you're going to fall in love with this episode of the Reading with Your Kids Podcast!
We're thrilled to have authorAnna Meriano, joining us to talk about LOVE SUGAR MAGIC: A SPRINKLE OF SPIRITS,  a charming sequel to her debut middle grade fantasy, Love Sugar Magic: A Dash of Trouble. This  second novel in this breakout series has been called "charming and delectably sweet." (Zoraida Córdova, award-winning author of the Brooklyn Brujas series)
Tune in and discover the magical world of Leo, and find out if chooses to be a good bruja or to be a good friend.
About the Author
Anna Meriano grew up in Houston, Texas, with an older brother and a younger brother but (tragically) no sisters. She graduated from Rice University with a degree in English and earned her MFA in creative writing with an emphasis in writing for children from the New School in New York. She has taught creative writing and high school English and works as a writing tutor. Anna likes reading, knitting, playing full-contact quidditch, and translating English song lyrics into Spanish and vice-versa. Her favorite baked goods are the kind that doesn't fly away before you eat them.
Visit her website: www.annameriano.com
Follow Anna on Twitter at @AnnaMisboring.
Be sure to add Anna's magical fantasy novels to your Goodreads list, or order your copy from Amazon, Barnes & Noble, IndieBound, or request it at your library (or local independent bookstore!).
More about "Love Sugar Magic: A Sprinkle of Spirits"
Leonora Logroño has finally been introduced to her family's bakery bruja magic—but that doesn't mean everything is all sugar and spice. Her special power hasn't shown up yet, her family still won't let her perform her own spells, and they now act rude every time Caroline comes by to help Leo with her magic training.
She knows that the family magic should be kept secret, but Caroline is her best friend, and she's been feeling lonely ever since her mom passed away. Why should Leo have to choose between being a good bruja and a good friend?
In the midst of her confusion, Leo wakes up one morning to a startling sight: her dead grandmother, standing in her room, looking as alive as she ever was. Both Leo and her abuela realize this might mean trouble—especially once they discover that Abuela isn't the only person in town who has been pulled back to life from the other side.
Spirits are popping up all over town, causing all sorts of trouble! Is this Leo's fault? And can she reverse the spell before it's too late?
Anna Meriano's unforgettable family of brujas returns in a new story featuring a heaping helping of amor, azúcar, and magia.
Love Sugar Magic: A Sprinkle of Spirits is available on Amazon!
In this episode,
Anna Meriano tells us about the story of her middle-grade fantasy, Love Sugar Magic: 

A Sprinkle of Spirits

What inspires her to write fantasy novels?
How has Anna's cultural background inspired her writing?
The main character of Anna's book Leo Logroño, is the youngest of five sisters, hates secrets, and loves to bake. In what ways does Anna think she is similar to Leo, and how is she different?
What's next for Anna Meriano, some fun facts about her book, her future plans and much more.
A big thank you to Anna Meriano for joining us and for sharing her wonderful books with us!
If you love this episode then please share and please subscribe to us on iTunes. And please spread the word: tell your friends, and leave a rating on iTunes so that others can find it.
We'd love to hear from you!  Contact us and together we can discuss what ideas you think should be included in a future episode, and we can explore potentially setting up an interview. Our goal is to have all voices at the table!
Thanks for tuning in. We'll be coming soon to entertain and educate you with more author interviews, book reviews & Family game reviews!!!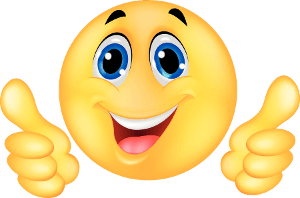 stay tuned!
Jedlie's Magic Circus is fun for the whole family. Please visit www.jedlie.com to find out how to bring this inspiring show to your community.