Jedlie's Magic Circus is fun for the whole family. Please visit www.jedlie.com to find out how to bring this inspiring show to your community.
Reading With Your Kids: In Conversation with Emma Wood & Kalvin Houk
Hey, hey, hey!!! So excited to meet ya'll. ReadingWithYourKids! is back with a very special edition this time. Today we're overjoyed to welcome two wonderful guests on our show.
First, we speak to Emma Wood, editor in chief of Stone Soup, The magazine platform, inspiring, connecting and supporting creative kids around the world. We are also joined by Kalvin Houk, the host of A Podcast About Something, nothing, anything, and everything. So without any further Ado, grab your cup of coffee and let's get started!
About Stone Soup
Stone Soup is the literary magazine and website written and illustrated by kids through age 13. Now in its 45th year, Stone Soup has been inspiring children to read, write and create their own artworks for publication in our Magazine and Annual, or on our blog. As an educational charity, we rely on subscriptions and donations to fund our work.
Stone Soup is published by the nonprofit 501C(3) Children's Art Foundation. Founded in 1973 and now with 45 years of creative output by children, your support helps us continue our mission of supporting the writers and artists of the future.
In this interview, Emma discusses
What is Stone Soup all about?
What can subscribers expect from the Stone Soup Magazine?
Why subscribe to Stone Soup online?
What can Stone Soup do for parents and the children in their life?
How can it help homeschoolers and classroom teachers?
Visit their website to subscribe to Stone Soup today to get your creative child to get involved and make a difference in your and your kids' life!
Follow them on Social Media
Twitter    Facebook    Instagram    Pinterest
Here's more information on A Podcast About Something
Erich Ladwig and Kalvin Houk host A Podcast About Something, nothing, anything, and everything. We tackle pop culture topics from every genre imaginable. Including movies, TV, sports, current news, and more. Follow the on twitter @APASomething and connect with them on their website.
https://apodcastaboutsomething.wordpress.com/
In this conversation, you'll hear
Kalvin Houk tells us what his podcast is all about?
Kalvin and Jed discuss podcasting and great ways to interact with your kids.
They also discuss the importance of reading with kids and spending more and more time with them to create memorable moments.
If you love this episode then please share and please subscribe to us on iTunes. And please spread the word: tell your friends, and leave a rating on iTunes so that others can find it.
Thanks for tuning in. We'll be coming soon to entertain and educate you with more author interviews, book reviews & Family game reviews!!!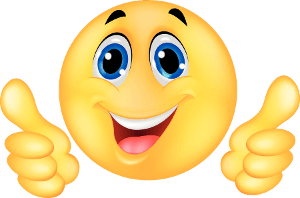 stay tuned!