Check out The Great Martini, A fun and touching story about Sam, a lovable but far from a perfect magician who learns that the greatest transformation is transforming feelings of caring into action to help another human being. The Great Maritini, as an exclusive Amazon e-book. Please click here to get your copy today.
In Conversation with Laura Renauld & Daniel Warloch – Authors of 
Porcupine's Pie & The Holy KissKiss Series
Hello listeners, Welcome to iTunes #1 kids & Family podcast!
We have two great guests for you today! Please welcome back Daniel Warloch, an award-winning children's author of The Holly KissKiss series. We are also ELATED to have children's author Laura Renauld to talk about her brand NEW picture book Porcupine's Pie!
Laura's book is the perfect story for fall, friendship, and feasts and promotes kindness, sharing, and unquestioned generosity.
Take a listen to know all about both the wonderful books that should be added to your family library. We hope you enjoy his interview as much as we did recording it. Be Sure to Tune In!
Here's some more information about Laura Renauld
Prior to becoming a children's writer, Laura shared her love of books with her third-grade students. After experiencing first-hand the power of story to captivate, amuse, and encourage, Laura knew that she wanted to create books for kids.
Laura is a member of the Society of Children's Book Writers and Illustrators. When she is not writing picture books about porcupines, pirates, and pickles, Laura can be found on a trail, at the library, or in the kitchen. She lives in Northern Virginia with her husband and their two sons.
More about "Porcupine's Pie"
WINNER OF THE BEAMING BOOKS PICTURE BOOK WRITING CONTEST!
Porcupine can't wait to share Fall Feast with her woodland friends, so when everyone she greets is unable to bake their specialty due to a missing ingredient, Porcupine generously offers staples from her pantry. When Porcupine discovers that she, too, is missing a key ingredient, the friends all work together to create a new Fall Feast tradition. Porcupine's Pie will inspire children ages 4-8 to act generously. A recipe for "friendship pie" can be found at the end of the book.
here is Laura's amazon link – https://amzn.to/2T11eiO
A note from Daniel M Warloch
Hi, my real name is Michael Rowland and I love writing children's short stories and novels.
I worked in the printing industry for 50 years working with 'Blue Chip' clients such as British Telecom, Avon Cosmetics, and British Gas, to name just a few.
I live in the Wirral close to Liverpool with my wife of over 40 years, June. I have two grown-up sons and two grandsons.
I write my children's work under the pen name of Daniel M Warloch because as you will see from the list of books, I wrote -9/11: Official Complicity and I didn't want to associate a serious novel with children's, and that is the reason I use a pen name.
Apart from writing children's novels and short stories, I am a Service Provider for Autism Together, working part-time with people, young and old on the Spectrum.
You can discover more about Daniel Warloch and his books by visiting
Website: www.danielmwarloch.com
Write to him: michaelrowland1949@outlook.com
A Heart Of Gold: The Further Adventures Of Holly KissKiss
Holly KissKiss is asked by her head teacher to put on some kind of children's show at school, with the proceeds going to charity. And knowing Holly, she will be putting on more than a show! Just you wait and see…
Here is Daniel's amazon link – https://amzn.to/2VuPJx7
In this episode, you'll hear
Laura tells us about her new picture book Porcupine's Pie
What inspired her to write this book?
Daniel introduces his latest children's book from the Holly KissKiss series
What inspired his main character Holly?
What inspired Daniel to go the independent way of publishing his books?
Will there be more Holly KissKiss stories in this on going series?
What's next in the pipeline for Daniel Warloch & more…Happy Listening!
A big Thank You to Daniel & Laura for talking to us and sharing their books with our listeners!
If you've enjoyed this episode, it's safe to assume there are others out there like you who would also enjoy the show. Help them find it. Please rate and review our show in iTunes and share it by clicking the social media buttons at the bottom of this page. Those people will appreciate it, and you'll feel great about yourself!
If you haven't already done so, listen to this episode & feel free to share it by using the social media buttons at the bottom of this page. We would LOVE if you could leave us a review on iTunes.
Thanks for tuning in. We'll be coming soon to entertain and educate you with more author interviews, book reviews & Family game reviews!!!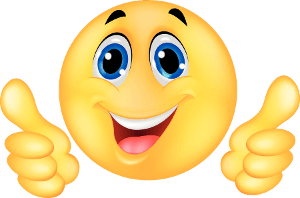 stay tuned!
*Post contains an affiliate link
Jedlie's Magic Circus is fun for the whole family. Please visit www.jedlie.com to find out how to bring this inspiring show to your community.