This episode of the Reading with Your Kids podcast is sponsored by Roll On Books by Dr. Connie Tate. To find out more about all the three children's books that Dr. Connie Tate has written so far: Roll on, Sylvester's CAT-astrophic Tale and Scooter Boy, visit www.rollonreading.com
Reading with Your Kids STEM Tuesday Ft. Jennifer Swanson: Mixing Science and Poetry/Verse
Welcome to STEM Tuesday on the Reading with Your Kids Podcast!
Today we're delighted to have our favorite STEM author Jennifer Swanson back on the podcast! She is joining us today to talk about Mixing Science and Poetry/Verse and some of the fascinating books listed on the STEM Tuesday website.
With Stem Tuesday, Jennifer and Reading With Your Kids aim to inspire kids to become creative writers, thinkers and will encourage their imaginations to SOAR WITH SCIENCE. Our weekly interview with Jennifer will provide parents and educators to teach kids to think critically, abstractly, and creatively.
About Jennifer Swanson
Her book, SUPER GEAR: Nanotechnology and Sports Team Up (Charlesbridge) was selected as an NSTA Best STEM book for 2017. Jennifer has received awards from the Pennsylvania TriState Young Adult Review Committee and her books in the "How Things Work" series by The Child's World were named to the 2012 Booklist's Top 10 Books for Youth: Series Nonfiction. Top reviews include a starred review in Booklist and recommended reviews from School Librarians Workshop, Library Media Connection, School Library Journal, and the National Science Teacher Association. Jennifer's new books include releases with National Geographic Kids, Charlesbridge Publishing, and Rosen Publishing.
A perpetual writer, Jennifer is always developing new story ideas and concepts. Keep an eye out for her in the future. You can learn more about her at www.JenniferSwansonBooks.com
Connect with her on social media
Here is the link to Jennifer's STEM Tuesday blog –
https://www.fromthemixedupfiles.com/category/stem-tuesday/
Here is the link for her new initiative –
Link for Jennifer's Amazon page – https://amzn.to/2LgiFrw
In Our STEM Tuesday Special, we discuss
Mixing Science and Poetry/Verse booklist
Books mentioned during the interview: Leaf Litter Critters and Superlative Birds by Leslie Bulion, National Geographic Book of Nature Poetry: More than 200 Poems With Photographs That Float, Zoom, and Bloom! by J. Patrick Lewis, Carver, A Life in Poems by Marilyn Nelson, The Universe Verse by James Lu Dunbar, Joyful Noise: Poems for Two Voices by Paul Fleischman and Eric Beddows, Forest World by Margarita Engle & Ringside: 1925 – Views from the Scopes Trial by Jen Bryant

Jennifer talks about Special NSTA Conference Edition – April is the time when the National Science Teachers Association holds its annual conference, and the usual STEM Tuesday post in line for this week is all about connecting STEM books to the classroom.

Mixing Science and Poetry/Verse – Writing Craft and Resources available on the STEM Tuesday website.
Thank you,  Jennifer, for joining us and for sharing your wonderful insights with us!
Check out STEM Tuesday blog for STEM books that ENGAGE. EXCITE. and INSPIRE! Join us each week as a group of dedicated STEM authors highlight FUN topics, interesting resources, and make real-life connections to STEM in ways that may surprise you. #STEMRocks!
Join The Nature Club's Adventures! 
The Nature Club

 middle-grade books invite you to explore the outdoors with Izzy, Tai, Brooke, Zack, and Miguel. Through their adventures, they learn to help the wildlife they love while helping each other with the challenges of growing up.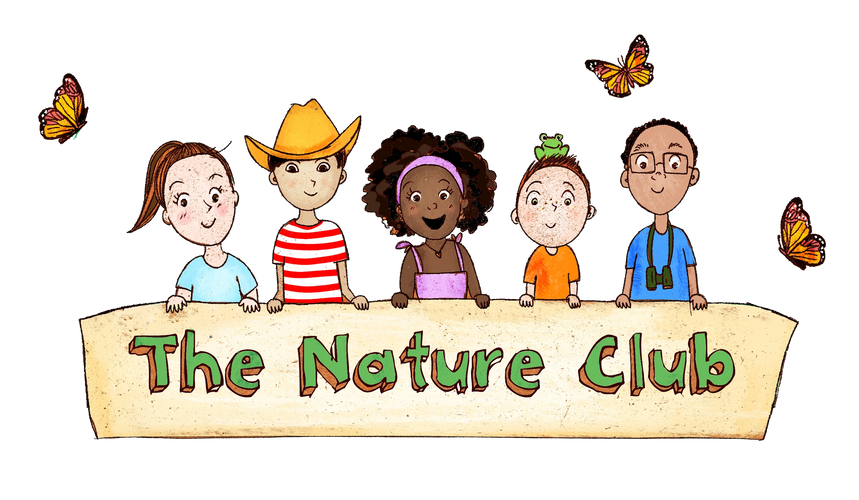 If you love this episode then please share and please subscribe to us on iTunes. And please spread the word: tell your friends, and leave a rating on iTunes so that others can find it.
We'd love to hear from you!  Contact us and together we can discuss what ideas you think should be included in a future episode, and we can explore potentially setting up an interview. Our goal is to have all voices at the table!
Thanks for tuning in and have a wonderful day😆
This episode Sponsored by Mommy's Big, Red Monster Truck by Alison Paul.  Be sure to check it out as mommy drives a big, red monster truck, and it's awesome! It bounces and smashes and takes them on amazing adventures all over the country. In her truck, they can do anything and go anywhere, and best of all … they do it together!
Find out more at http://www.alisonpauklakowicz.com