Our brand new sponsor, ABCmouse.com wants to give you a chance to try out their amazing website free for 30 days. Just click on the link below to check it out!
Summertime Special Episode Feat. Leslea Wahl & Stephanie Dreyer
Summer's here! With no homework or school to worry about, summer can be the perfect time for kids and teens to crack open a great book. Reading by the beach or a mountain can be so much fun, that's why we've compiled the list of top 3 must-read summertime classics for a reason. Many of them tell compelling stories with unforgettable characters.
That's why we've teamed up with Leslea Wahl — author of An Unexpected Role, a tale for any teen who enjoys a book with a little romance, mystery, and adventure — to put together her favorite summertime reads for Kids and teens that are packed with inspiring books to make reading a fun adventure.
Tune in as Leslea takes us through some delightful summertime books and Veegmama Stephanie Dreyer shares with us a very healthy and delicious recipe of an Avocado Sandwich which will make for a great family meal or lunch box meal for kids. So get your cup of coffee ready, and let's get started!
Books from this episode:
Saving Mount Rushmore by Andrea Jo Rodgers
When John Jenkins' parents ship him off to stay with his aunt, he's certain it will be the worst summer ever—until he learns he's been accepted into a top-secret school. St. Michael's Academy is home to gifted students with extraordinary talents. Although John has no idea why he's there, he's assigned to Team Liberty, who assist authorities with solving low-level crimes. Their first mission: stop a trio of mischief-making teens from vandalizing Mount Rushmore.
John battles feelings of inferiority as he and Team Liberty compete against Devlin Black and his cronies to track down clues and solve puzzles at Mount Rushmore. Along the way, John makes several key contributions, and his self-confidence grows. When he discovers he was admitted to the school due to a clerical error, he's mortified. Now, he's strictly an "observer" until the mission's end. But when his teammates run into trouble, John must summon up the courage to save Mount Rushmore, and he learns an invaluable lesson: every person has special God-given gifts—including him.
Purchase Link: Amazon
7 Riddles to Nowhere Book by A  J. Cattapan
For where your treasure is, there your heart will be also.
Because of a tragic event that took place when he was five-years-old, seventh grader Kameron Boyd can't make himself speak to adults when he steps outside his home. Kam's mom hopes his new school will cure his talking issues, but just as he starts to feel comfortable, financial problems threaten the school's existence.
Then a letter arrives with the opportunity to change everything. Kam learns that he and several others have been selected as potential heirs to a fortune. He just has to solve a series of seven riddles to find the treasure before the other students. If he succeeds, he'll become heir to a fortune that could save his school.
The riddles send Kam on a scavenger hunt through the churches of Chicago. But solving them won't be easy. With the school's bully as one of the other potential heirs, Kam and his friends must decipher the hidden meanings in artwork and avoid the mysterious men following them in a quest to not only keep the school open but keep Kam's hopes for recovering his voice alive.
Purchase Link: Amazon
Battle

for His Soul Book by Theresa Linden
1st-place winner of 2017 Catholic Press Association Teen & YA Book Award!
Jarret West, a rich teenage boy, has been accustomed to having control over others and getting his way. When his life begins to fall apart, his guardian angel Ellechial hopes now is the time for his conversion. Jarret must be freed from the deep clutches of Deth-kye, the demon bent on seeing him in hell. The fate of several others depends upon Jarret's conversion.
While Jarret gets ensnared in Deth-kye's traps, Ellechial can provide little help since Jarret doesn't pray, doesn't believe, and hasn't listened to him in years. Ellechial hopes Jarret's twin brother, who has recently found God, will be able to influence him. But Jarret goes on vacation with his father and younger brother where temptations only increase. Meanwhile, Jarret's twin and other teens form a prayer group and begin to pray before the Blessed Sacrament unaware of the power they provide the angels. Though Ellechial gains strength, Deth-kye wins victory after victory. His weapons: emotion, vice, and memories. Who will win the battle for Jarret's soul?
Purchase Link: Amazon
An Unexpected Role by Leslea Wahl
The gift of a second chance.
Can Josie learn the lessons she needs in order to discover her true self?
After a humiliating event and overwhelming peer pressure, 16-year-old Josie flees her home to spend the summer with her Aunt on a South Carolina island. Her fresh start turns into the summer of her dreams as friendships grow, romance blossoms, and a series of thefts surround her with excitement. However, when tragedy strikes someone close to her, Josie realizes there are more important things than her reputation. As she sets out to solve the mystery she has become entangled in, she not only realizes the importance of relying on her faith but along the way also discovers who God wants her to be.
Click the Amazon link below to grab a copy of all the wonderful books written by Leslie Wahl!
Here's some more information about Leslea Wahl
Leslea lives in beautiful Colorado with her husband and three children. Their own life of adventure includes traveling, skiing, and scuba diving. Leslea strives to write fiction that will inspire readers to use their own talents and gifts to glorify God. Leslie has been a creator of stories with ideas swirling through her head. She is thrilled now to be able to share some of them with others. For many years she has been driven by a belief that our purpose in life is to use our gifts to glorify God and lead others to Him. She feels blessed to have found a way to intertwine her two passions by creating adventurous stories with positive Christian messages for today's youth. Not only does she hopes to entertain with her writing, but also to inspire others to find their gifts as well.
A big thank you to Leslea Wahl for joining us and for sharing her review on her favorite summertime reads for kids and teens!
Visit Leslea's website at www.LesleaWahl.com.
Meet Stephanie Dreyer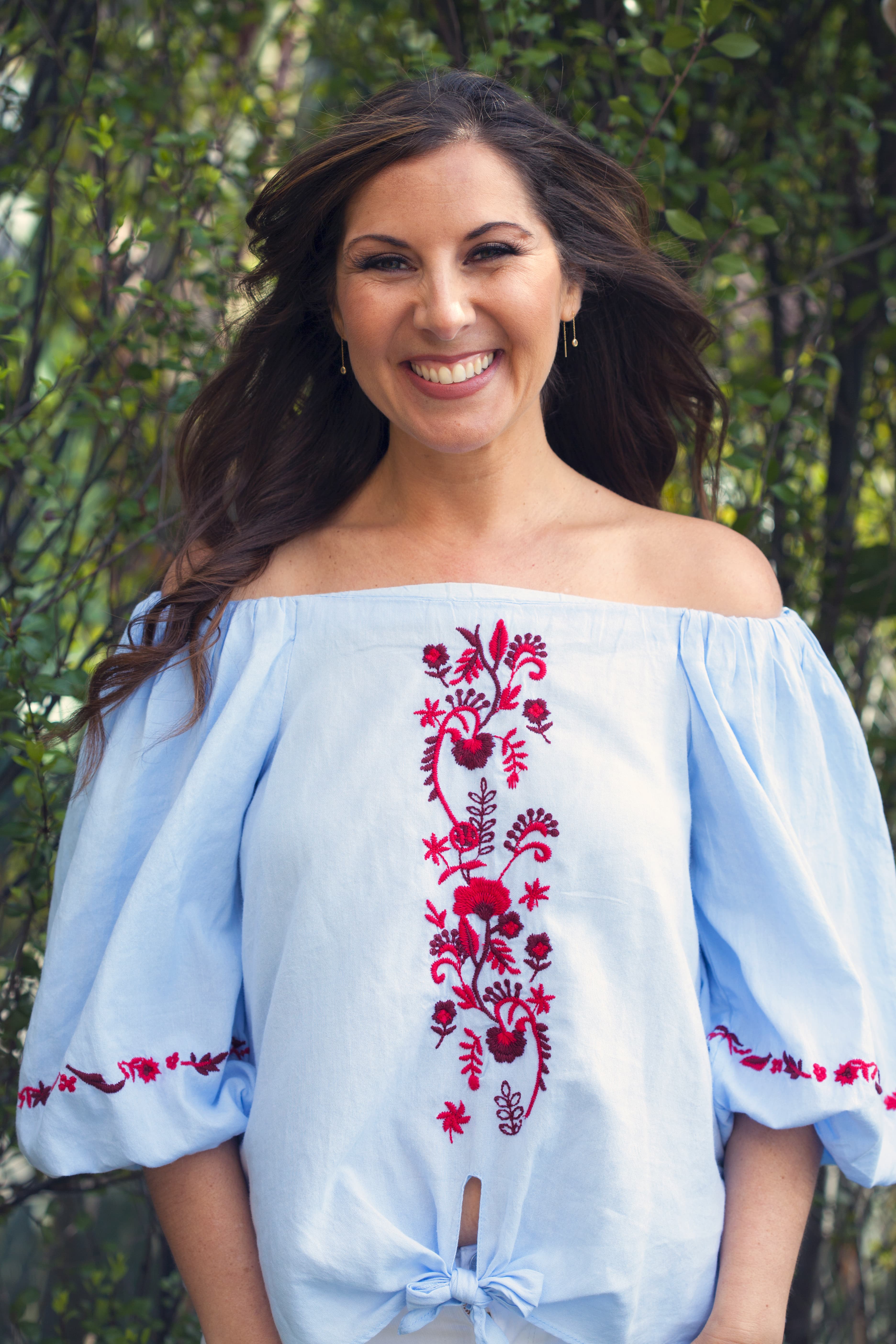 Stephanie Dreyer is a freelance writer and author. She is also the founder of the online community VeegMama, where she helps families to cook and eat healthier through a blog, recipes, cooking videos, and social media platform.
Her children's book, Not A Nugget, and eBook, VeegMama's Guide To Going Vegan, are both available on Amazon.  Stephanie has been featured on KCAL 9 in Los Angeles, and in VegNews and Chickpea Magazine.  She is a proud partner of Raddish Kids, providing dietary substitutions for their monthly subscription boxes.  Stephanie is also a contributor to the popular online media outlets, World of Vegan, VegNews, and Girlie Girl Army.  She has been featured on several websites, including PETAKids, The San Francisco Vegetarian Examiner, SheKnows, The Active Times, and Care.com.  
Stephanie holds an M.S. in Integrated Marketing from Northwestern University and a B.A. in Communications from The University of California, San Diego.  She lives in Los Angeles with her husband and three children.  When she's not writing on her laptop or chasing after her kids, you can find her cooking something delicious or reading something wonderful.  Visit her on Facebook, Twitter, Instagram, and Pinterest.
Avocado Sandwich Recipe
A healthy and nutritious sandwich filled with avocado, cucumber and some sea salt for a juicy and unbeatable taste!
Ingredients
2

 

slices

 

whole grain bread

½

 

avocado

1 cucumber
Pinch of Sea Salt
Instructions
If you prefer your bread toasted, toast it.
While that's happening, cut the avocado flesh into slices and mesh it.
Slice up the cucumber.
Assemble everything on one slice of bread and drizzle some sea salt on top.
Now just "close" the sandwich with the second slice of bread.
… aaaaand you're done!
Thanks for this cool recipe, Stephanie! 🙂
IF YOU LIKED THIS RECIPE: Be sure to check out Stephanie's website for more healthy and delicious recipes at https://stephaniedreyer.com/
If you haven't already done so, listen to this episode & feel free to share it by using the social media buttons at the bottom of this page. We would LOVE if you could leave us a review on iTunes.
We'd love to hear about any other adventure books you've enjoyed. Feel free to connect with us on our social media, or email us anytime by contacting us. Happy listening!
Thanks for tuning in and have a wonderful day!😆
*Post contains an affiliate link.
Jedlie's Magic Circus is fun for the whole family. Please visit www.jedlie.com to find out how to bring this inspiring show to your community.