This episode of the Reading with Your Kids podcast is sponsored by STORIED App that helps parents find fast, fun stories to read to their kids – which helps their brains. Storied is built around a simple premise: reading helps improve the lives and futures of children. Storied helps provide access to children's books easier by providing parents and children with hundreds of unique stories written by today's best children's authors at their fingertips. Storied is available on the Play Store and the App Store. Be sure to check out www.trystoried.com for more info!
Meet Lory Linn~ freelance writer, proofreader, blogger, and the author of "The Adventures of Little Korra Jane: The Big Scary Monster"
Hello everyone! We're super thrilled to introduce a freelance writer, proofreader, blogger and children's books author, Lori Linn to all our listeners on the Reading With Your kid's Podcast.
In our exciting interview, Lori talks about her debut picture book series Adventures of Little Kora Jane series. Lory Linn is an author living along the coast of South Carolina. She has considered herself a writer since she was old enough to hold a pencil. As a child, she was always creating something new and as an adult, she studied the craft. She started as a freelance writer eventually becoming a published author.
Her first children's book "Adventures of Little Kora Jane series" was inspired by her real-life granddaughter and her stuffed cat Meow. She has always enjoyed reading to children and believes strongly in a child reading a physical book. All of her children's books are written in a fun style with a child's education in mind. Be Sure To Tune In!
Learn more about the Author
Lory Linn has been passionate about writing since she was a little girl. She started writing small plays for the neighborhood kids to perform, and she always found a new story to write about.
She has taken English and writing courses and has worked as a freelance writer to pay the bills while working on her own projects.
Although she is considered a multi-genre author, she will tell you that her favorite is her children's stories.
Lory Linn resides along the coast of South Carolina. When she's not working she enjoys the outdoors and can often be found near a body of water. God and her family are the most important things in her life.
To learn more about Lori Linn and The Adventures of Little Korra Jane, visit
The Adventures of Little Korra Jane: The Big Scary Monster
Little Korra Jane and her friend Meow are always up to something. Meow is Little Korra Jane's stuffed cat but he comes to life when the grown-ups are not around so that he can teach Little Korra Jane valuable lessons.
In the story The Big Scary Monster, Little Korra Jane is afraid to sleep because even though she has a nice new bed, she's afraid the big scary monster will appear when the lights go out just like every night.
Read along with your child as Little Korra Jane is faced with this problem, but like always, Meow is at her side to show her what the big scary monster really is. The big colorful bow in Little Korra Jane's hair is different in every story and is intended to be used as a teaching tool for your little ones. This book is great for those who have a child afraid to sleep in the dark.
Click the Amazon link below to grab your copy today to start the discussions with your kids about how to overcome their fears!
In this episode of the Reading with Your Kids Podcast, Lori will answer the following questions:
1. What is the inspiration behind the Little Korra Jane series?
2. What's the significance of the huge bow in Little Korra Jane's hair?
3. Are there other books in the works for the series?
4. What are the age groups the books are best suited for?
5. Do you write books outside the Little Korra Jane series?
A big thank you to Lori Linn for joining us and for sharing her wonderful book with us!
If you love this episode then please share and please subscribe to us on iTunes. And please spread the word: tell your friends, and leave a rating on iTunes so that others can find it.
We'd love to hear from you!  Contact us and together we can discuss what ideas you think should be included in a future episode, and we can explore potentially setting up an interview. Our goal is to have all voices at the table!
Thanks for tuning in. We'll be coming soon to entertain and educate you with more author interviews, book reviews & Family game reviews!!!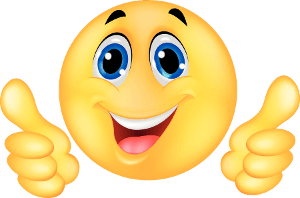 stay tuned!
*post contains an affiliate link.
This episode of the podcast is sponsored by The Crabapple Tree: Live an Authentic Life by Tom O'Toole. It is a story of hope deferred and a renewed belief in the fulfillment of longing. It is a story that elevates the marginalized and calls forth the ostracized. It is a story about the greatest voice speaking into the hopeless heart saying, "I see you. I made you. I love you. I want you. Never forget that love is love." Learn more at www.tomotoole.net.