This episode of the Reading with Your Kids podcast is sponsored by STORIED  App that helps parents find fast, fun stories to read to their kids – which helps their brains. Storied is built around a simple premise: reading helps improve the lives and futures of children. Storied helps provide access to children's books easier by providing parents and children with hundreds of unique stories written by today's best children's authors at their fingertips. Storied is available on the Play Store and the App Store. Be sure to check out www.trystoried.com for more info!
Nita Marie Clark & Kathy N. Doherty on their brand NEW book "The Royal Search for Shenanigans: The Secrets of Zen Castle"
Happy Thursday people!
Today on the podcast, we're jumping out of our seat excited to have the pleasure to talk to a children's books author Nita Marie Clark and an illustrator Kathy Doherty! They are a mom and daughter team. Nita and Kathy are joining us to talk about their brand NEW picture book; The Royal Search for Shenanigans: The Secrets of Zen Castle.
Nita dedicates this story to every young prince or princess that has ever opened a book and thru their imagination become a part of that story. When a reader finishes this story if they have a new respect for the generations that lived before them and how their decisions now affect their lives today, and how their life will impact future generations, Nita will be very proud to call this work my own.
Tune in to this exciting episode as Nita and Kathy talk about this delightful book for kids, helping them to have a new respect for the generations that lived before them!
More about Nita Marie Clark
Nita Marie Clark, a resident of Stark County Ohio, is an active and motivated senior citizen. Nita has held many interesting roles in her over eighty years of life; wife, mother, grandparent, elementary school librarian, volunteering in; scouting, educational associations, and other non-profit groups. Along the way at the age of fifty Nita, found time to become an entrepreneur. Starting her own unique business that is still in operation today.
In 2017 at the encouragement of her Great Granddaughter Lillian, she began a new career as an author, releasing her first book for middle-grade readers; The Royal Search For Shenanigans. Her second release was her first picture book; Why Dandelions Grow. Looking back at the little poems she had written for her grandchildren, she decided to turn her numbers poem into another picture book; I Hate Numbers.
Writing right along she is busy working on the second book in The Secrets of Zen Castle Series, another picture book, and a holiday book, with the hopes of releasing all three this year.
Where can you find Nita Marie Clark on the internet?
Her website: www.aneatreadpublishing.com
More about "The Royal Search for Shenanigans: The Secrets of Zen Castle"
Princess Lillian, an adventurous modern-day princess, faces many changes when her father becomes king.
An ancient spell cast centuries before by a set of grand wizards has left Princess Lillian with a riddle and destiny of monumental proportions.
As a young Princess, her life was always planned by others. However, now she must embark on a journey where all of her choices and their consequences will be her responsibility. The outcome of her decisions could make her life even more complicated.
In love with her new quarters, beautiful rooms filled with beautiful antique furniture and lovely murals decorating the walls. A strange, and mysterious past surround her quarters, which have been locked for almost one hundred years did not bother Lillian at all. It was like living in a fairy tale.
The princess discovers a white leather satchel filled with intriguing information about dragons, an isolated kingdom, and pages of an old diary written by one of her ancestors hidden behind one of the drawers in the antique vanity. Lillian understands why her Great-Great Grandmother Flora had ordered the doors locked. And how the gorgeous antique music box, containing a lovely heart-shaped locket she inherited hides significant clues to the riddle's answer.
Trying to figure out the riddle by herself, she discovers the ancient land of shenanigans and a hiccuping dragon. Upon returning home she accidentally sets lose the mischievous dragon in the Land Of Zen!
In need of help, she turns to her two best friends, her royal cousins, and an old set of Princess Rules, to try to put all the pieces of the riddle together and fulfill her destiny to free the Land Of Shenanigans. Can she do it all before the land of Shenanigans and it's dragons are doomed to live in total isolation FOREVER?
Get your copy of The Royal Search for Shenanigans on Amazon!
You'll be introduced to a mother-daughter duo and children's author and Illustrator, Nita Clark & Kathy Doherty
More about their new children's book, The Royal Search for Shenanigans: The Secrets of Zen Castle
From where did Nita get the idea for the story of her book?
How can parents use the Royal Search for Shenanigans as a tool to suit their family-style to express all the teaching moments to their kids
The importance of reading with your kids and spending time with them and making beautiful memories to cherish for a lifetime.
What's next for Nita Clark & Kathy Doherty, some fun facts about their book, their future plans and much more.
A big thank you to Nita Marie Clark & Kathy Doherty for joining us and for sharing their wonderful book with us!
If you love this episode then please share and please subscribe to us on iTunes. And please spread the word: tell your friends, and leave a rating on iTunes so that others can find it.
We'd love to hear from you!  Contact us and together we can discuss what ideas you think should be included in a future episode, and we can explore potentially setting up an interview. Our goal is to have all voices at the table!
Thanks for tuning in. We'll be coming soon to entertain and educate you with more author interviews, book reviews & Family game reviews!!!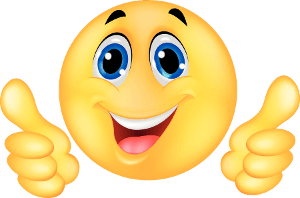 stay tuned!
This episode of the podcast is sponsored by The Crabapple Tree: Live an Authentic Life by Tom O'Toole. It is a story of hope deferred and a renewed belief in the fulfillment of longing. It is a story that elevates the marginalized and calls forth the ostracized. It is a story about the greatest voice speaking into the hopeless heart saying, "I see you. I made you. I love you. I want you. Never forget that love is love." Learn more at www.tomotoole.net.