Reading With Your Kids Podcast Featuring Savannah Hendricks, author of "Savannah Hendricks"
Weee're baacck! Hello Reading with Your Kids Family! Hello to a brand NEW exciting episode of the podcast!
In this chunky episode, we chat to super talented children's author Savannah Hendricks. savannah is joining us to talk about her picture book, Winston Versus the Snow, released today on September 6, 2019.
Listen in Savannah Hendricks have a heart to heart conversation with Jed about her book & shares some of her thoughts on writing this lovely little gem of a book. Savannah also explains how Winston Versus the Snow is sure to help young readers transition to chapter books. Be sure to join in for all the fun!
More about Savannah Hendricks
Savannah Hendricks is also the author of Grounded in January (2019 – Brother Mockingbird Publishing) and co-author of the non-fiction series, Child Genius 101: The Ultimate Guide to Early Childhood Development (2013 – Knowonder Publishing). Her third picture book, The Book Who Lost its Title, will be released later this year from Big Belly Book Company. She's a member of the SCBWI & the RWA, and hold degrees in Early Childhood Education and a Master's in Criminal Justice. Prior to working as a medical social worker, Savannah was a nanny for eight years and worked with special needs preschoolers.
Connect with Savannah on the following platforms to learn more about her books:
Learn more about "Winston Versus the Snow"
Winston does NOT like to touch the snow, even with his shoes on. One snowy day, he spots his neighbor's dog, Mac wearing special boots, because just like Winston, the dog doesn't like to walk in the snow. Will Winston be able to walk on the snow if he has special boots too?
Winston Versus the Snow is available to purchase on Amazon! 
In this episode,
You'll learn more about Winston Versus the Snow, written by Savannah Hendricks
Savannah explains what her book is all about
What inspired her to write Winston Versus the Snow?
What does Savannah hope children will take away with them the most after they read her book?
Where can people find more information about Savannah's books?
Thank you, Savannah, for joining us and for sharing your wonderful book with us!
If you love this episode then please share and please subscribe to us on iTunes. And please spread the word: tell your friends, and leave a rating on iTunes so that others can find it.
We'd love to hear from you!  Contact us and together we can discuss what ideas you think should be included in a future episode, and we can explore potentially setting up an interview. Our goal is to have all voices at the table!
Thanks for tuning in. We'll be coming soon to entertain and educate you with more author interviews, book reviews & Family game reviews!!!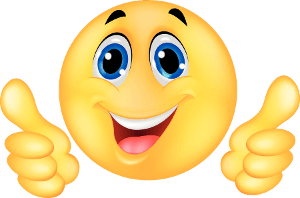 stay tuned!
*Post contains an affiliate link
Jedlie's Magic Circus is fun for the whole family. Please visit www.jedlie.com to find out how to bring this inspiring show to your community.