#RWYK Certified Great Read #Review – Disco Lance Loves to Dance by 

Lori Kristen Kelly

 
Happy Monday everyone!
Every child is different. When your child behaves differently from others, it's endearing — but is important to teach your child to accept and love themselves for who they are. Read on to find a perfect book to celebrate your child's unique nature!
Disco Lance Loves to Dance by Lori Kristen Kelly is a gem!  We hope this latest addition to our Reading With Your Kids Certified Great Read will be a helpful tool in talking to your kids about how being yourself and being unique is actually a really great thing.
We hope you and your family enjoy reading this book as much as we did!
Let's have a look at the Book Blurb
Disco Lance Loves to Dance by Lori Kristen Kelly 
Love and Accept Yourself with Disco Lance! Disco Lance is funky disco donkey duck who loves to dance the Funk-A-Duck everywhere he goes. When Disco Lance brings his 70's style and disco moves to school, he gets made fun of by all the other kids who think he's different and strange. Although sad and lonely at times, Disco Lance loves who he is and doesn't let the other kids persuade him to change his disco ways. Not only does he stand up for himself, but he teaches the other kids to love and accept themselves for who they are too. Everybody wins in this happy and victorious story.
Click the links below to grab your copy today!
Amazon    Amazon Kindle   Barnes & Noble    Ebay
Here's more information about Lori Kristen Kelly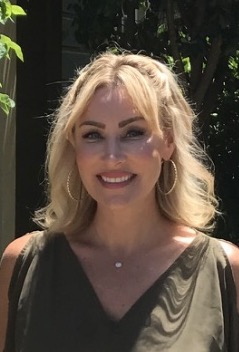 Lori Kristen Kelly's Donkey Ducks were brought to life when her then-5-year-old daughter, Sienna, asked her to draw a duck. Lori drew something which Sienna thought was a donkey, to which Lori answered: "It's a donkey duck!". And then, Donkey Ducks were born! Just like Disco Lance, Lori always felt like she was unique from the other kids growing up in elementary school. Always being tall and lanky, Lori got called names and was laughed at, just like Disco Lance. Lori turned what she thought was a disadvantage into an advantage when she worked as a fashion model in New York City and Italy. She wants to teach other children to use their uniqueness to their advantage, and also appreciate and learn from others' uniqueness as well.
Where can we find Lori online?
Website: https://www.donkeyducks.com
Our Review
Disco Lance Loves to Dance by Lori Kristen Kelly is a beautifully illustrated children's book for ages 5-10. Illustrator Juan Carlos Santana brings to life Disco Lance's character with his 3 D illustrations and Lori's words help children who feel rejected and alone learn that  "it's not just okay, but it' awesome to be different."
Disco Lance Loves to Dance is a funny and cute story about a donkey duck who gets laughed at because he is different. He loves to disco dance although his friends at school aren't as keen. They make fun of Lance by saying Disco is a thing of past and his style is outdated. They make mean remarks on his bell bottoms and funky hair and asks him to change his clothes. They refuse to play with Disco Lance and that makes him sad. Nevertheless, he refuses to change himself to be liked by others. Disco Lance continues to dance the Funk- A-Duck and is proud of who he is. He stands up for himself and teaches other kids to be proud and brave to love themselves, and to accept everybody else!
Being different is hard and seeing other kids being brave and celebrating themselves for who they are is a powerful tool for any child. Disco Lance celebrates children who are a little or a lot different and will inspire children to embrace who they are. I love that he doesn't really try to fit in and in the end, he's accepted for being different and for who he is. It also sends a good message about putting other people's interests down and why it's okay to be different even if others don't get it.
I love the book's rhyme "I am unique. I am myself. I do not think I need to change, Or that I need to rearrange, Who I am, or what I do. Just so I can be like you." It sends such a fantastic message of self-acceptance. I love that this book can preach to kids without preaching at all.
Final Verdict
Disco Lance Loves to Dance is a great book to encourage kids to have courage and belief in themselves and others will follow. The illustrations by Juan Santana will stun you, they are so vibrant and paired so perfectly with the story. Wonderful!
Congratulations to Lori Kristen Kelly for winning the RWYK Certified Great Read Status
If you haven't already done so, listen to Lori's appearance on the Reading with Your Kids Podcast & feel free to share it by using the social media buttons at the bottom of this page. We would LOVE if you could leave us a review on iTunes.
Want your book to be reviewed on our site?
We would love to write an honest book review on your book and offer added benefits with our Reading with Your Kid certified status package. Click here to get a glimpse of what you will be getting with the package.
HOPE YOU HAVE A GREAT DAY 😆