Check out The Great Martini, A fun and touching story about Sam, a lovable but far from a perfect magician who learns that the greatest transformation is transforming feelings of caring into action to help another human being. The Great Maritini, as an exclusive Amazon e-book. Please click here to get your copy today.
The Return of Jennifer Crisanti – Pop Jam
Today on the podcast, we're EXCITED to welcome back Jennifer Crisanti, head of Splashworks, children's game developer and one of the driving forces behind the Heart Street Market App. 
You may recall Jen was on the show to talk about The Heart Street Market app, based on the Hearts For Hearts Girls® brand, it features four characters from different regions in the world. Its larger mission is to celebrate diversity and expose kids to life in other cultures, promoting a "global citizenship" through digital play.
Today, Jen is joining us to talk about PopJam, a creative community platform for 7 – 12-year-olds. PopJam is a free app that you can download on an Android or iOS. Our Channel is HeartsForHeartsGirlsGames.
On PopJam, kids can create content for their profile using stickers, photos, and drawing tools and can follow people or brands they are interested in. There are loads of games to play, videos to watch and quizzes, puzzles and challenges to take.
In this episode, you'll find out the answers to the following questions
Why it's important to have a social media network that is specifically designed for children?
What is PopJam?
What can children DO on the PopJam platform?
What can children NOT DO on the PopJam platform?
How does PopJam keep children safe?
How is suspicious behavior monitored?
Where can families go to check more about PopJam?
How have you build upon the PopJam culture in your own channel @heartsforheartsgirlsgames
Tune in as Jen discusses more PopJam Platform and the ways it endeavors to keep their users safe. This episode is full of great insights. We're so glad to bring this wonderful platform for kids to all our listeners and we hope you'll check out their app!
To find out more about PopJam, please visit
Follow Jen and her blog
www.heartstreetmarketgirlgames.com/blog
A big thank you to Jen for joining us and for sharing this wonderful platform for kids!
If you love this episode then please share and please subscribe to us on iTunes. And please spread the word: tell your friends, and leave a rating on iTunes so that others can find it.
We'd love to hear from you!  Contact us and together we can discuss what ideas you think should be included in a future episode, and we can explore potentially setting up an interview. Our goal is to have all voices at the table!
Thanks for tuning in. We'll be coming soon to entertain and educate you with more author interviews, book reviews & Family game reviews!!!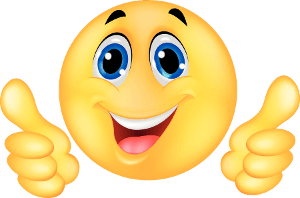 stay tuned!