Kid Curated Books is a subscription book box service delivering four books each month tailored to your child's interests. To learn more or to subscribe, visit www.kidcuratedbooks.com.
In Conversation with Larissa Honsek, a Berlin-based graphic designer, author and illustrator of "Opposites"
Hey ReadingWithYourKids Family!
We have a special episode for you! Joining us today is Larissa Honsek,  a Berlin-based graphic designer, photographer, and illustrator who loves to explore the intersections of these fields.
Larissa is joining to talk about her first children's book "Opposites" by familius publishing. Larissa 's book has rich, visually stimulating illustrations that will inspire you…. whether you have little kids in your house- or not.
About the Author
Larissa Honsek is a Berlin-based graphic designer, photographer, and illustrator who loves to explore the intersections of these fields. Her tribe of bright and colorful characters is born out of experiments with a multitude of mixed-media elements: clay sculpting, photography, digital and analogue collaging, painting, drawing, printing, and scanning.
Honsek's love for analogue pinhole photography also takes her on a second, very different route towards characters no less colorful but decidedly more mysterious. Larissa is currently working as a graphic design freelancer and co-founder of NINO Kreativ, a small company that produces creative kids' products and materials.
Connect with Larissa on Instagram
You can order "Opposites" here – www.indiebound.org/book/9781641701433
More about "Opposites"
Short and tall. Happy and sad. Hot and cold. Globally famous artist Larissa Honsek's adorable clay figures help little ones identify the difference in these important concepts.
Click the Amazon link below to grab your copy today to learn more about "Opposites"!
In this episode, Larissa answers the following questions about her work:
Introduction to children's books author & illustrator, Larissa Honsek
How did Larissa get into art? What inspired her to express her emotions into the arts?
How did she get together with Familius Publishing to create "Opposites"
What advise Larissa have for parents on encouraging their kids to be more creative and take risks in expressing themselves artistically
Can you share a little more about the work you have done? What projects have you been most proud to have worked-on/created
What's next for Larissa?
We would like to say a huge thank you to Larissa Honsek for doing this interview and we are very excited to see what she does next!  We hope you have enjoyed listening to this episode and be sure to keep your eye out for her future books.
If you love this episode then please share and please subscribe to us on iTunes. And please spread the word: tell your friends, and leave a rating on iTunes so that others can find it.
We'd love to hear from you!  Contact us and together we can discuss what ideas you think should be included in a future episode, and we can explore potentially setting up an interview. Our goal is to have all voices at the table!
Thanks for tuning in. We'll be coming soon to entertain and educate you with more author interviews, book reviews & Family game reviews!!!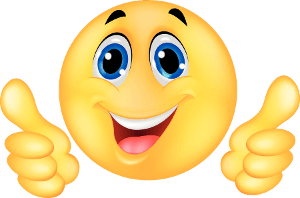 stay tuned!
*Post contains an affiliate link
This episode of the Reading with Your Kids Podcast is sponsored by I Can Handle It! by Laurie Wright.  It is the first book in the Mindful Mantras series is designed to help boost a child's mental health, which is a subject Laurie is super passionate about. She also helps others publish their books and teaches people to actually Market their books! Learn more at www.lauriewrighter.com