RWYK INTERVIEW WITH Trudy Krisher, author of SPITE FENCES
Oh hello, Saturday! It's so nice to meet you. Yep, ReadingWithYourKids is back with another episode of quality podcasting with your favorite authors and illustrators!
Mega excited to have Young Adult and Children's Fiction author, Trudy Krisher, on the Reading with Your Kids podcast! Trudy is joining us to celebrate her thought-provoking novels YA Novels, SPITE FENCES & KINSHIP.
SPITE FENCES was originally published to great acclaim, garnering awards from the International Reading Association, Parents Choice, American Library Association, Virginia Historical Society and many others. It is now being released for the first time as an ebook and in a new paperback edition.
Trudy is also releasing KINSHIP, the sequel to SPITE FENCES, as an e-book and paperback now. It also received some excellent reviews and awards. Tune in to learn all about it!
More about the Author
Trudy Krisher is a writer who does not hesitate to explore sensitive issues. She grew up in the South like her heroines Maggie, in Spite Fences, and Pert, in Kinship. Born in Macon, Georgia, in 1946, she was raised in South Florida.
Trudy is the recipient of an International Reading Association Award. Her books have been named ALA Best Books for Young Adults; a Jefferson Cup Honor Book of the Virginia Library Association; a Parents' Choice Honor Book; a winner of The Tennessee Volunteer State Book Award; and Amelia Bloomer Project Recommended Books.
Trudy is always happy to hear from her fans! If you are interested in contacting Ms. Krisher, visit her website: http://trudykrisher.com
Interview Talking Points & Questions
Why do you support families to experience reading together?
Your website describes you as "a trailblazer in writing and speaking out about sensitive issues surrounding race, self-identity, and gender through your fictional works." Explain.
What is SPITE FENCES about?
SPITE FENCES is being released in a 25th-anniversary edition. Why is this novel still so relevant?
What conversations might this book spark between parents and children?
You are also releasing KINSHIP, the sequel to SPITE FENCES, as an e-book and paperback now. It also received some excellent reviews and awards. What is kinship about?
why do you think this book is important?
What conversations do you think kinship might spark between parents and children?
A big thank you to Trudy Krisher for joining us and for sharing her wonderful books with us!
If you love this episode then please share and please subscribe to us on iTunes. And please spread the word: tell your friends, and leave a rating on iTunes so that others can find it.
We'd love to hear from you!  Contact us and together we can discuss what ideas you think should be included in a future episode, and we can explore potentially setting up an interview. Our goal is to have all voices at the table!
Thanks for tuning in. We'll be coming soon to entertain and educate you with more author interviews, book reviews & Family game reviews!!!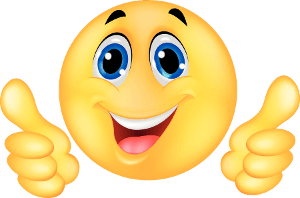 stay tuned!