Interview With Michael Grandinetti Of CW'S "Masters Of Illusion"
MICHAEL AIMS TO EXCITE AND MYSTIFY AMERICA THIS SUMMER WHEN HE RETURNS FOR HIS FOURTH SEASON ON THE HIT CW TV SERIES "MASTERS OF ILLUSION"
Today at the Reading with your kids Podcast, we are elated to have the opportunity to interview Michael Grandinetti from the CW Networks hit show 'Masters of Illusions'. We were fortunate to have a moment with Michael to talk about his new TV series, some of the great magic books that he has learned his craft from, People who have helped him develop these skills, studying magic and following his goals. We think all of you are going to enjoy this episode as much as we enjoyed recording!
Illusionist Michael Grandinetti is always up for a challenge.  For the past 20 years, Grandinetti has made a name for himself across the country with such stunning feats as levitating in a stadium while surrounded by 70,000 people, causing a 200 piece orchestra to read the minds of an audience and play songs only thought of, and even making a 20ft American Flag appear on the White House Lawn for Easter.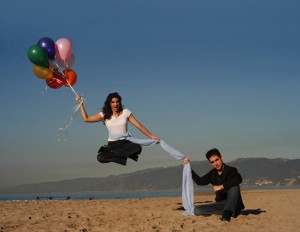 Returning as one of the featured performers on The CW's hit series "Masters of Illusion", Grandinetti, who has been named by Entertainment Weekly as "a great magician who can truly communicate with a TV audience" and by Hidden Remote as "a fan favourite", is aiming to top his past performances in all three seasons with a batch of brand new illusions that combine his signature elements of drama, suspense, and comedy, with music, personality, and audience participation. Grandinetti's performances have graced national and international television, in stadiums, arenas, casinos, and theatres around the country, with symphony orchestras, for Fortune 500 companies, and even at The White House.
Stay tuned as Michael talks to Jed about how his new series is different from his past shows and how books made his dream become a reality. This season will include Michael's 20th illusion that he has performed on the series (a stunning, never before seen illusion with a 40″ spinning buzz saw). 
Be sure to listen to this episode & be sure to follow CW series to watch his awe inspiring illusions!
Follow Michael on:
Twitter: http://bit.ly/28Zz2kv
Facebook: http://bit.ly/291Tnqn
Website: www.michaelgrandinetti.com
Jedlie's Magic Circus is fun for the whole family. Please visit www.jedlie.com to find out how to bring this inspiring show to your community.