This episode Sponsored by Mommy's Big, Red Monster Truck by Alison Paul.  Be sure to check it out as mommy drives a big, red monster truck, and it's awesome! It bounces and smashes and takes them on amazing adventures all over the country. In her truck, they can do anything and go anywhere, and best of all … they do it together!
Find out more at http://www.alisonpauklakowicz.com
Reading with Your Kids Welcomes Back Author/Artist: Meagan Meehan
Happy Tuesday listeners,
We're ELATED to welcome back New York-based published author Meagan Meehan on the Reading with Your Kids Podcast. Meagan is also a poet, cartoonist, and produced playwright. he pens columns for the Great South Bay Magazine, Blasting News, and Entertainment Vine. She is also a stop-motion animator and an award-winning abstract artist.
We caught up with Meagan to discuss her latest children's book titled Abela's Adventure, her love of abstract art, the importance of art in education, where she finds her inspiration and her passion for writing as well. Tune in now to learn more about Meagan's books & her journey to become a successful author!
Abela's Adventure
Abela the parrot loves living in her native Brazil but when her family moves to New York Abela finds herself in an unfamiliar place and very homesick. One day Abela escapes out of an open window and embarks on a city-wide quest to find her beloved guava fruit. Yet what she truly discovers are the wonders of her new home and a deep appreciation of her loving family and her many new friends.
This book contains colorful illustrations and several Portuguese words scattered throughout which will familiarize readers with another language. A portion of all proceeds goes to the Wild Bird Fund which helps injured and abandoned birds in the New York area.
Click the Amazon link below to grab your copy today to learn more about Abela's Adventure!
Here's more information about Meagan Meehan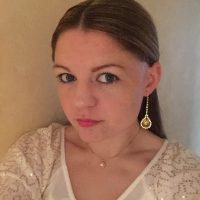 Meagan J. Meehan is a published author of short stories, poems, card verses, and cartoons. She is also a columnist of comic short stories in a monthly Long Island magazine known as the Great South Bay. Aside from being an author of all genres and story forms, Meagan is a modern artist who works with a variety of media. She has traveled extensively throughout North America, the Caribbean, and Europe and has a goal of one day visiting most of the countries in the world. Meagan contributes her success to the fact that she was home-schooled and greatly advocates this type of education. Meagan lives with her family and many pets in New York.
Death Amid Gems is Meagan's second novel Dry Heat is also available. –This text refers to an out of print or unavailable edition of this title.
Find More of Meagan Meehan Here
In this episode, you'll hear
Introduction to Meagan J. Meehan, a published author of short stories, poems, card verses, and cartoons
more about Meagan's brand NEW picture book Abela's Adventure
Meehan talks about her life as an artist and what inspired her to write children's books
Meehan teaches writing classes and runs fiction contests via the Wet-Ink online platform.  Where can people find out more about her writing classes?
Meehan is an advocate for home-schooling and cyber schooling. She shares her experience being home-schooled, and also some of the benefits in educating children outside of the public and private school system?
Where can people find more information about Meehan's books?
A big Thank you to Meagan Meehan for doing this interview! We're so cheerful to pass on her amazing books to our listeners and we hope you'll check out more of her books in the future!
If you haven't already done so, listen to this episode & feel free to share it by using the social media buttons at the bottom of this page. We would LOVE if you could leave us a review on iTunes.
We'd also love to hear what you think about the podcast and any suggestions on what you'd like to hear in future episodes. Feel free to connect with us on our social media, or email us anytime by contacting us.
Have great Tuesday listeners!
*Post contains an affiliate link.
Join The Nature Club's Adventures! 
The Nature Club

 middle-grade books invite you to explore the outdoors with Izzy, Tai, Brooke, Zack, and Miguel. Through their adventures, they learn to help the wildlife they love while helping each other with the challenges of growing up.