This episode of the podcast is also sponsored by There Are No Fireflies In Montana! written by Nita Marie Clark and illustrated by Kathy N. Doherty. A young girl is curious as to why there are no fireflies in Montana. Starting with her mother she winds through her family asking each one why there are no fireflies where they live. Ending with her little brother who has a very interesting explanation as to why.
There Are No Fireflies In Montana! is available on Amazon. Find out more about the book at Nita and Kathy's website at www.aneatreadpublishing.com
Celebrating the 50th anniversary of the Moon landing with Karen Jameson, a children's author, a poet, a teacher, and a literacy advocate!!
Hey there!
celebrating the  50th anniversary of Neil A. Armstrong and Buzz Aldrin taking humanity's first steps on the moon. And to celebrate the anniversary, we're joined by Karen Jameson, a children's author, a poet, a teacher, and a literacy advocate.
Karen is here to celebrate the release of her debut picture book, Moon babies and to share her insights on the first lunar landing and spaceflight in general. So grab a cup of hot chocolate, tune in and let the conversation begin!
More about the Author
Karen is the author of the lyrical picture books MOON BABIES (Putnam, 2019), WOODLAND DREAMS (Chronicle, 2020), and FARM LULLABY (Chronicle, 2021). More stories are in the works! She was awarded the 2016 Sue Alexander Grant for the Working Writers Retreat (SCBWI LA) for her rhyming picture book, WOODLAND DREAMS.  A retired teacher and active member of SCBWI, she holds a master's degree in education.  Lover of books, wildflowers, farmers' markets, and everything chocolate, Karen lives and works in sunny, Southern California.
Where can people find Karen online?
Visit her at karenljameson.com or connect on Twitter @KarenJameson15.
Learn more about "

Moon Babies"
Just right for fans of Dream Animals, this gorgeously illustrated story-in-verse about baby moons growing up in a celestial nursery is ideal bedtime reading and a perfect new baby gift.
In the starry dark of night, / a secret moon world comes to light. / Make a wish and you just might / visit baby moons tonight. Follow the moon babies on their busy day from waking up in their crescent cradles, to breakfast on the Milky Way, to bundling up for moonwalks, to orbiting the earth in a lunar carousel, and more! And at day's end, watch as the babies finish bathtime with stardust powder, snuggle up with nursery rhymes and lullabies, and finally drift off to sleep. Karen Jameson's charming verse is a joy to read aloud, and Amy Hevron's enchanting illustrations are simply irresistible, making this the perfect read-aloud to send little ones off to dreamland.
Get your copy of MOON BABIES on Amazon!
Karen talks about her debut picture book, MOON BABIES
What inspired the story idea for this book?
What was the first question Karen's editor and the agent asked when acquiring MOON BABIES?
Her experience as a teacher and her opinion on the importance of Reading with Your Kids
Did her years as an elementary school teacher and parent inform any of the content in this book?
The moon landing sparked many literary flights of the imagination about the moon and space. Did this historic event inspire Karen's story in any way?
Karen suggests some of the programs help parents who struggle to read with their kids
What's next for Karen Jameson?
A big thank you to Karen Jameson for joining us and for sharing her wonderful book with us!
If you love this episode then please share and please subscribe to us on iTunes. And please spread the word: tell your friends, and leave a rating on iTunes so that others can find it.
We'd love to hear from you!  Contact us and together we can discuss what ideas you think should be included in a future episode, and we can explore potentially setting up an interview. Our goal is to have all voices at the table!
Thanks for tuning in. We'll be coming soon to entertain and educate you with more author interviews, book reviews & Family game reviews!!!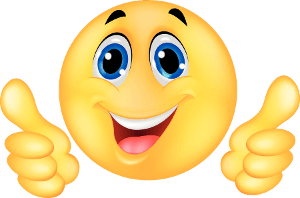 stay tuned!
This episode of the Reading with Your Kids podcast is sponsored by Adventures of the Johnny Pocket Band: The Battle of the Bands by Linda K Phelps. Johnny and his Brother Drummer Boy are excited to compete in the Battle of the Bands. They have 2 months to get the Band prepared, but everyone is nervous because this event will be held at the High School.  Johnny has promised himself that he will conquer his anxiety this year and start having fun. With the help of his friends he just might make it.
Grab your copy to find out at https://johnnypocket.net/