Track Your Nutrition, Fitness, & Health Data With Cronometer. Click the banner to get started!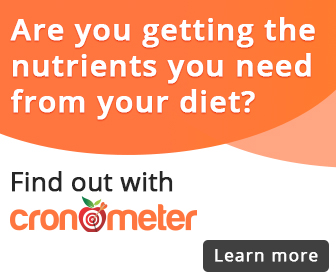 Reading with Your Kids Interview – JRenee Heimerman, author of The ABCs of Rose
Welcome back, listeners!
Reading with Your kids recently had the pleasure of interviewing JRenee Heimerman, author of the newly released picture book The ABCs of Rose.
In this exciting episode of the podcast, JRenee talks about her charming little storybook that is an excellent tool, that not only helps teach children how to process their feelings when they have been bullied, but also how others feel when they bully their classmates. This book is guaranteed to capture the young reader's minds, as well as their hearts.
This book became an instant favorite for us and we're delighted to have the honor of asking JRenee some questions. Be sure to tune in uplift and inspire your kids!
Learn more about JRenee Heimerman
JRenee Heimerman's desire for personal improvement started at an early age. During middle school, she began to struggle with depression, so she started searching for ways to make life more enjoyable. She discovered that material things and possessions only provided temporary happiness.
After having children, JRenee continued to struggle with depression, so she dove into the self-help world by reading books, going through counseling, and attending workshops. She learned that her inner thoughts were creating her outer world, and that in order to find true lasting happiness, she needed to have compassion, understanding, and love for herself. Through hard work and learned skills, she finally realized how to maintain a happy lifestyle.
Through her stories, JRenee hopes to teach children, as well as the adult reader, the skills to having a happier life. She shares a new way of thinking and provides activities to reinforce the lessons.
JRenee travels the country to bring her messages to others, to make new friends, and to enjoy life. Use the links below to see where she'll be next, or to invite her to speak in your area.
The ABCs of Rose

 
Rose is teased at school and feels bad about herself. When her Mom hears her crying, she decides to teach Rose how powerful words are when they follow the words I AM. Rose learns that she has the power to determine how she feels about herself, not the kids at school that bully her.
To help Rose see herself more accurately and positively, Rose's mom makes up a fun game called The ABCs of Rose using the concept of "I AM."
Through this game, Rose learns that her thoughts are powerful enough to overcome any teasing. She decides that mean things bullies say do not need to affect her anymore.
By playing the game in The ABCs of Rose with your child, he or she will learn a new way of thinking that will encourage his or her confidence.
Click the Amazon link below for book samples, reviews and to purchase!
In this interview, you'll hear
What inspired JRenee to write The ABCs of Rose?
How did she come up with the story, angle, or idea?
How did she come up with the title?
She describes the essence of the book.
When did JRenee realize that she wanted to write a book?
Some of the topic points for families after reading the book.
What projects is she working on now & some of the interesting things her website and book has to offer!
Get in Touch with JRenee
Thank you, JRenee, for taking the time to share your story with us!
If you love this episode then please share and please subscribe to us on iTunes. And please spread the word: tell your friends, and leave a rating on iTunes so that others can find it.
We'd love to hear from you!  Contact us and together we can discuss what ideas you think should be included in a future episode, and we can explore potentially setting up an interview. Our goal is to have all voices at the table!
Thanks for tuning in and have a pleasant day😆
Jedlie's Magic Circus is fun for the whole family. Please visit www.jedlie.com to find out how to bring this inspiring show to your community.