This episode of the podcast is sponsored by I Can Handle It! by Laurie Wright.
I Can Handle It! is the first book in the Mindful Mantras series is designed to help boost a child's mental health, which is a subject Laurie is super passionate about. She also helps others publish their books and teaches people to actually Market their books! Learn more at www.lauriewrighter.com
In Conversation with Emma Wunsch, author of "Miranda and Maude Series"
Hey everyone,
We have a very special episode for you today!
In a brand new episode of the Reading with Your Kids Podcast, our host Jed Doherty interviews Emma Wunsch, the author of the Miranda and Maude chapter book series, which is illustrated by Jessika Von Innerebner.
BANANA PANTS Book 2 in the MIRANDA and MAUDE series will be out in PAPERBACK on 8/13! RECESS REBELS book 3 in the MIRANDA and MAUDE series will be out on 9/10/19!
In our exciting interview, Emma tells us about how she got the idea for Miranda and Maude when she was trying to get her then-three old to brush her teeth. Since the three-year-old LOVED princesses but didn't love brushing her teeth, Emma made up a story about a princess named Miranda Rose who LOVED pink and lived in an enormous castle.
Tune in to hear all about Miranda and Maude and their adventures!
About the Author
Emma Wunsch is the author of the Miranda and Maude chapter book series and The Movie Version, a young adult novel. On a scale of 1-10, Emma is about a 6.5 on her enjoyment of hardboiled eggs.  She is an 11 about the awesomeness of chickens. Unfortunately, she doesn't own any. Yet. She lives in Lebanon, New Hampshire.
Visit her online at emmawunsch.com.
Connect with her on Facebook and Twitter @emmawunsch
Jessika von Innerebner is an artist who's worked with clients including Disney, Nickelodeon, Highlights for Children, and Fisher-Price. She lives in Kelowna, Canada. Visit her online at jessvoni.com.
MIRANDA and MAUDE: The Princess and the Absolutely NOT a Princess

(Miranda and Maude #1)
Princess Miranda does not want to go to school. She wants to shoe shop, plan parties, and decorate the castle.
Maude cannot wait for school. She loves rules and social justice and getting good grades. She also loves hard-boiled eggs, much to Miranda's dismay.
When a tense first week of school results in Maude getting excluded from the Royal Birthday Party, Maude decides she's found her first fight for social justice: a birthday boycott.
social justice and getting good grades. She also loves hard-boiled eggs, much to Miranda's dismay.
Click the Amazon link below to grab your copy today to learn more about "Miranda and Maude chapter book series"!
In this episode, Jessie answers the following questions about her books:
Introduction to children's books author, Emma Wunsch
What's Miranda and Maude chapter book series is all about?
What inspired Emma to write this series for kids?
How many books are currently available in the series?
Are there more books in the Miranda and Maude chapter book series?
Can you share a little more about the work you have done? What projects have you been most proud to have worked-on/created
What's next for Emma?
We would like to say a huge thank you to Emma Wunsch for doing this interview and we are very excited to see what she does next!  We hope you have enjoyed listening to this episode and be sure to keep your eye out for her future books.
If you love this episode then please share and please subscribe to us on iTunes. And please spread the word: tell your friends, and leave a rating on iTunes so that others can find it.
We'd love to hear from you!  Contact us and together we can discuss what ideas you think should be included in a future episode, and we can explore potentially setting up an interview. Our goal is to have all voices at the table!
Thanks for tuning in. We'll be coming soon to entertain and educate you with more author interviews, book reviews & Family game reviews!!!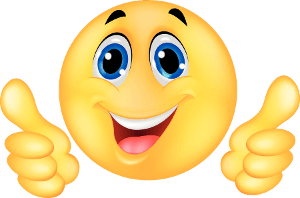 stay tuned!
*Post contains an affiliate link
Be sure to check out There Are No Fireflies In Montana! by Nita Marie Clark & illustrated by Kathy N. Doherty.
A young girl is curious as to why there are no fireflies in Montana. Starting with her mother she winds through her family asking each one why there are no fireflies where they live. Ending with her little brother who has a very interesting explanation as to why.
There Are No Fireflies In Montana! is available on Amazon. Find out more about the book at Nita and Kathy's website at www.aneatreadpublishing.com