This episode of the Reading with Your Kids podcast is sponsored by NOAH NOASAURUS written by Elaine Kiely Kearns. Noah Noasaurus woke up feeling very No. No to brushing his teeth. No to eating breakfast. And definitely No to playing with his little brother. NOAH NOASAURUS is a children's book that will help parents to deal with their kid's grumpy mornings. Find out more at ELAINEKIELYKEARNS.COM.  Visit Amazon to check out the book, read reviews and buy your own copy!
Meet Mur Lafferty,  author of the brand NEW Minecraft Novel "Minecraft: The Lost Journals"
Our guest today is Mur Lafferty is an author, podcaster and freelance writer. Mur has co-authored a book on podcasting, as well as writing role-playing games.  Mur has a fantastic podcast for aspiring authors "I Should Be Writing".
Mur Lafferty is joining us to talk her video game book Minecraft: The Lost Journals: An Official Minecraft Novel. For those of you who don't know, Minecraft is a virtual open-world video game where players can dig, mine, build and craft things.
Be sure to tune in & learn all about this wonderful game. Listen in and you'll be so glad you did!
More about the Author
Mur Lafferty has been a podcaster for 14 years, starting on December 2004, and since then I've won the Podcast Peer Award, three Parsec Awards, and in 2015 I was inducted into the Podcaster Hall of Fame. Her show Ditch Diggers(with Matt Wallace) won the 2018 Hugo Award for Best Fancast. Her longest-running show is I Should Be Writing(13 years strong as of August 2018!)
Mur has been the editor of Pseudopod, Mothership Zeta, and am currently the co-editor of Hugo Finalist Semiprozine Escape Pod (with S.B. Divya).
My nonfiction essays have appeared in Knights of the Dinner Table and on the podcast The Dragon Page. She lives in Durham, NC, with my husband and teen daughter.
Visit Mur Lafferty's ever-changing website where you can find books, podcasts,  nonfiction, and various and sundry other things:
Connect with her on Twitter (@mightymur)
Minecraft: The Lost Journals: An Official Minecraft Novel
The brand-new official Minecraft novel is a journey into the unknown! Max and Alison are proof that differences don't stand in the way of friendship. Max is always on the lookout for a new adventure – even if it means getting into trouble – while Alison prefers to follow the rules. But both of them are fascinated by the beat-up old journal Max finds and the strange gate its secretive author, the Enchanter, describes a portal to an otherworldly realm of danger called the Nether.
After they use the journal's instructions to craft the portal, Max and Alison squabble over whether to remain safe in the Overworld or to journey into the Nether to find the Enchanter…until a fateful accident makes the decision for them. Trapped in a scary new world, Max and Alison find an ally in Freya, a fierce warrior who has been living in the Nether with her beloved wolf, Bunny Biter. With Freya's help, and with the clues that lie in the pages of the mysterious journal, Max and Alison embark on a quest to find the Enchanter, even as the Nether pushes their skills – and their friendship – to the limit.
Minecraft is available on Amazon!
In this episode,
Mur Lafferty talks about her journey as an author, podcaster and freelance writer.
Her brand NEW video game book, Minecraft: The Lost Journals: An Official Minecraft Novel
What exactly is Minecraft?
Why would a gaming company want to launch a novel?
Some of the other books written by Mur Lafferty
What's next for Mur Lafferty, some fun facts about her book, her future plans and much more.
A big thank you to Mur Lafferty for joining us and for sharing her wonderful video game book with us!
If you love this episode then please share and please subscribe to us on iTunes. And please spread the word: tell your friends, and leave a rating on iTunes so that others can find it.
We'd love to hear from you!  Contact us and together we can discuss what ideas you think should be included in a future episode, and we can explore potentially setting up an interview. Our goal is to have all voices at the table!
Thanks for tuning in. We'll be coming soon to entertain and educate you with more author interviews, book reviews & Family game reviews!!!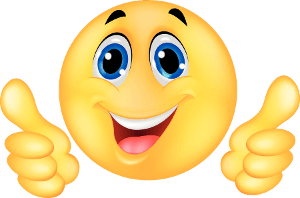 stay tuned!
Join The Nature Club's Adventures! 
The Nature Club

 middle-grade books invite you to explore the outdoors with Izzy, Tai, Brooke, Zack, and Miguel. Through their adventures, they learn to help the wildlife they love while helping each other with the challenges of growing up.