Our Favourite Children's Books for Summer Reading
Hey there!
Welcome to the Reading With Your Kids Podcast! We are dedicated to inspiring families to spend more time reading together! Today, we're thrilled to announce all the wonderful books that are a part of our Fun Summer Reads Promotion!
 The Last Surviving Dinosaur: The Tyrantocrankatsuris by Steven Joseph
The Last Surviving Dinosaur is not about overcoming our crankiness, but rather, to acknowledge and even embrace our own crankiness, especially with a bit of humor. To learn more about the book, visit www.thelastsurvivingdinosaur.com
2. Queen Vernita Educational Series by Dr. Dawn Menge
The Queen Vernita Educational Series has won 19 literary awards. Queen Vernita's adventures include; Queen Vernita's Visitors, Queen Vernita Visits the Blue Ice Mountains, Queen Vernita Meets Sir HeathyBean the Astronomer, Queen Vernita Visits the Islands if Enchantment, Queen Vernita Explores the Oceaneer's Coastline and Queen Vernita visits Gator Country.
Be sure to check it out at www.queenvernitas.com
Familius is a global trade publishing company that publishes books and other content to help families be happy. Familius believe that the family is the fundamental unit of society and those happy families are the foundation of a happy life.
Visit their amazing website at www.familius.com
4. Mommy's Big, Red Monster Truck by Alison Paul
Be sure to check it out Mommy's Big, Red Monster Truck by Alison Paul as mommy drives a big, red monster truck, and it's awesome! It bounces and smashes and takes them on amazing adventures all over the country. In her truck, they can do anything and go anywhere, and best of all … they do it together!
Find out more at http://www.alisonpauklakowicz.com
5. The Nature Club books by Rachel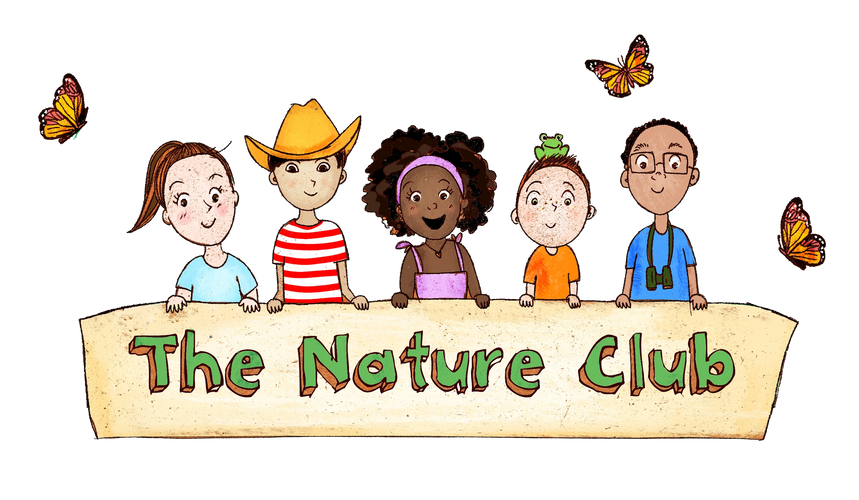 Join The Nature Club's Adventures! The Nature Club middle-grade books invite you to explore the outdoors with Izzy, Tai, Brooke, Zack, and Miguel. Through their adventures, they learn to help the wildlife they love while helping each other with the challenges of growing up.
6. Adventures of the Johnny Pocket Band: The Battle of the Bands by Linda K Phelps
Johnny and his Brother Drummer Boy are excited to compete in the Battle of the Bands. They have 2 months to get the Band prepared, but everyone is nervous because this event will be held at the High School.  Johnny has promised himself that he will conquer his anxiety this year and start having fun. With the help of his friends he just might make it.
Grab your copy to find out at https://johnnypocket.net/
7. I Can Handle It! by Laurie Wright
I Can Handle It! is the first book in the Mindful Mantras series is designed to help boost a child's mental health, which is a subject Laurie is super passionate about. She also helps others publish their books and teaches people to actually Market their books!
Learn more at www.lauriewrighter.com
8. STORIED APP 
STORIED  App helps parents find fast, fun stories to read to their kids – which helps their brains. Storied helps provide access to children's books easier by providing parents and children with hundreds of unique stories written by today's best children's authors at their fingertips. Storied is available on the Play Store and the App Store. Be sure to check out www.trystoried.com for more info!
9. The Crabapple Tree: Live an Authentic Life by Tom O'Toole
The Crabapple Tree is a story of hope deferred and a renewed belief in the fulfillment of longing. It is a story that elevates the marginalized and calls forth the ostracized. Learn more at www.tomotoole.net.
10. With the Courage of a Mouse by Donna sager Cowan
With the Courage of a Mouse is the first book in the Superhero School series by Donna sager Cowan that follows Catt, the cat as she literally stumbles into the world of Sweet Meadows.  Be sure to check out DonnaSagerCowan.com to know more about Catt and Simon as they learn how to be friends and Superheroes!
11. NOAH NOASAURUS by Elaine Kiely Kearns
NOAH NOASAURUS is a children's book that will help parents to deal with their kid's grumpy mornings. Find out more at ELAINEKIELYKEARNS.COM.  Visit Amazon to check out the book, read reviews and buy your own copy!
12. There Are No Fireflies In Montana! by Nita Marie Clark & illustrated by Kathy N. Doherty
A young girl is curious as to why there are no fireflies in Montana. Starting with her mother she winds through her family asking each one why there are no fireflies where they live. Ending with her little brother who has a very interesting explanation as to why.
There Are No Fireflies In Montana! is available on Amazon. Find out more about the book at Nita and Kathy's website at www.aneatreadpublishing.com
13. Roll On Books by Dr. Connie Tate
To find out more about all the three children's books that Dr. Connie Tate has written so far: Roll on, Sylvester's CAT-astrophic Tale and Scooter Boy, visit www.rollonreading.com
Kid Curated Books is a subscription book box service delivering four books each month tailored to your child's interests. To learn more or to subscribe, visit www.kidcuratedbooks.com.
15. Online Children's Book Writing Class by Meagan Meehan
Author, journalist, and multi-published fiction writer Meagan J. Meehan offers her first online children's book writing class. No set times to attend are required, meaning that each student can make their own hours to fit their schedule. By the conclusion of the class, every participant will have completed a children's book which will then be professionally illustrated, audio narrated, and produced as an eBook through Smart Kidz Club Publishing.
To learn more, get in touch directly with Meagan at MeehanMS@aol.com.
A big thank you to all the advertisers for sharing their wonderful books, and for participating in our Fun Summer Reads promotion! 
We would love to invite you to be a part of our Fun Summer Reads Promotion! To Advertise Your Book On The Most Powerful Podcast For Children's Books, visit our FUN Summer Reads Promotion page.