This episode of the Reading with Your Kids podcast is sponsored by STORIED  App that helps parents find fast, fun stories to read to their kids – which helps their brains. Storied is built around a simple premise: reading helps improve the lives and futures of children. Storied helps provide access to children's books easier by providing parents and children with hundreds of unique stories written by today's best children's authors at their fingertips. Storied is available on the Play Store and the App Store. Be sure to check out www.trystoried.com for more info!
Meet Jessie Hartland, An Award-Winning author, Illustrator and Commercial Artist
Hey everyone,
We have a very special episode for you today!
In a brand new episode of the Reading with Your Kids Podcast, our host Jed Doherty interviews Jessie Hartland, a New York City-based commercial artist and writer and illustrator of books for children. Jessie has painted murals at a Japanese amusement park, designed Christmas windows for Bloomingdale's and put her mark on ceramics, watches and all sorts of other things.
Jessie previously illustrated and co-wrote children's books, but her first solo picture book was Clementine in the City, the story of a standard poodle who moves to the big city and discovers there is so much to do. Since Clementine in the City, Jessie has written and illustrated books in her Museum series and has recently started a series of illustrated biographies, the first being the story of renowned cookbook author, cooking show host and female ground-breaker, Julia Child.
Jessie is joining us today to celebrate the release of her brand NEW picture book "My Tiny Pet" from Penguin Random House and Nancy Paulsen Books. She shares with us her insights about creating this fabulous book. Tune in to learn more about this entertaining and fun book for kids of all ages!
About the Author
Jessie Hartland illustrated Lexie the Word Wrangler (by Rebecca Van Slyke), a Chicago Public Library Best of the Best Book, and has written and illustrated many picture books, including Steve Jobs: Insanely Great!, How the Dinosaur Got to the Museum, Bon Appetit: the Delicious Life of Julia Child, and How the Meteorite got to the Museum. Her paintings have been exhibited in Venice, Tokyo, Long Island, and New York City. She has painted murals at a Japanese amusement park, designed Christmas windows for Bloomingdale's, and put her mark on ceramics, watches, and all sorts of other things. Her illustrations have appeared in the New York Times, Travel and Leisure Family, Martha Stewart Kids, Bon Appetit, and Fit Pregnancy. She lives in New York City.
Be sure to visit Jessie Hartland's Official Website to learn more about her  children's books and commercial projects –
www.jessiehartland.com
My Tiny Pet
A witty celebration of the tiny tardigrade, a microscopic creature that looks like a bear!
Living in a tiny house has one huge drawback–no space for pets. So when a little girl's parents announce that it's time for the family to simplify, downsizing from a huge home in the city to a tiny house in the woods, it's quite a blow–after all, she's grown quite fond of her pet poodles, cats, tarantula, snake, hedgehogs, mice, birds, fish, octopus, rabbits, pony, pig, and turtles. Fortunately, she finds them all good homes, and she has to admit that she enjoys her new simpler life.
There's just one thing: She still really wants just one pet.
At first, the answer is no. But using a little scientific savvy, she finds one that could be just the right fit–how could anyone turn down a pet smaller than an ant's eye that doesn't need special food or toys or walking, and will always be small enough to squeeze into their home, no matter how much they downsize?
     Jessie Hartland creatively blends fantasy and science in a far-out story that bursts with exuberance. Her whimsical art celebrates one very thoughtful, persistent little girl and introduces readers to the tiny tardigrade, with its fascinating array of survival skills.
Click the Amazon link below to grab your copy today to learn more about "My Tiny Pet"!
In this episode, Jessie answers the following questions about her work:
Introduction to children's books author & illustrator, Jessie Hartland
What inspired Jessie to write My Tiny Pet?
Can you tell us a little more about what lead you to become an illustrator?
Can you share a little more about the work you have done? What projects have you been most proud to have worked-on/created
What's next for Jessie?
We would like to say a huge thank you to Jessie for doing this interview and we are very excited to see what she does next!  We hope you have enjoyed listening to this episode and be sure to keep your eye out for her future books.
If you love this episode then please share and please subscribe to us on iTunes. And please spread the word: tell your friends, and leave a rating on iTunes so that others can find it.
We'd love to hear from you!  Contact us and together we can discuss what ideas you think should be included in a future episode, and we can explore potentially setting up an interview. Our goal is to have all voices at the table!
Thanks for tuning in. We'll be coming soon to entertain and educate you with more author interviews, book reviews & Family game reviews!!!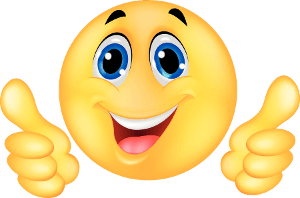 stay tuned!
*Post contains an affiliate link
Be sure to check out The Last Surviving Dinosaur: The Tyrantocrankatsuris by Steven Joseph! With 6 crank relatives, 3 mean dinosaurs, and one TyrantoCrankaTsuris who makes all the mean dinosaurs disappear, it makes for a great read out loud book.