Please Join Us in Welcoming a World-renowned Literacy Expert, Author, and Motivational Speaker, Pam Allyn
World Read Aloud Day illuminates the life-changing power of sharing and discussing stories with kids. Today on the Reading with Your Kids podcast, we are celebrating World Read Aloud Day with Pam Allyn, a senior VP of Innovation & Development at Scholastic Education!
Why is reading aloud important? Reading aloud fosters language development, genre awareness, literary and informational text knowledge, social-emotional well-being, and more. In our exciting interview with Pam, she talks about this global movement that highlights the importance of reading aloud and sharing stories. Founded by the nonprofit LitWorld and sponsored by Scholastic, the event is celebrated by millions of people in more than 100 countries.
More about Pam Allyn
Pam Allyn is a world-renowned literacy expert, author, motivational speaker, and Senior Vice President, Innovation & Development, Scholastic Education. She is the Founder of LitWorld, a groundbreaking global literacy movement serving children across the United States and in more than 60 countries. Pam and LitWorld created LitCamp, in partnership with Scholastic, a transformational summer learning solution that combines social-emotional learning and literacy skills development.
Pam is the author of 27 books for educators, leaders, and families on reading, writing and quality learning, including Every Child a Super Reader (Scholastic, 2015), co-authored with Dr. Ernest Morrell.
For more read-aloud resources, visit Scholastic.com/WorldReadAloudDay and Litworld.org.
Connect with Pam Allyn on her website www.pamallyn.com
Here is a link to the Scholastic Kids & Family Reading Report: 7th Edition™, which includes data on the read-aloud: www.scholastic.com/ReadingReport
Interview Talking Points & Questions:
Please tell us about the World Read Aloud Day. (03:45)
What benefits do kids gain when you read aloud to them? (06:00)
The many benefits of reading aloud to your teens and tweens. (14:00)
Why does reading to your kid give your child a sense of intimacy and well-being as compared to doing any other activities together? (19:00)
How can we use World Read Aloud Day to help support literacy all over the world?
A big thank you to Pam Allyn for joining us and for sharing her wonderful insights with us!
If you love this episode then please share and please subscribe to us on iTunes. And please spread the word: tell your friends, and leave a rating on iTunes so that others can find it.
We'd love to hear from you!  Contact us and together we can discuss what ideas you think should be included in a future episode, and we can explore potentially setting up an interview. Our goal is to have all voices at the table!
Thanks for tuning in. We'll be coming soon to entertain and educate you with more author interviews, book reviews & Family game reviews!!!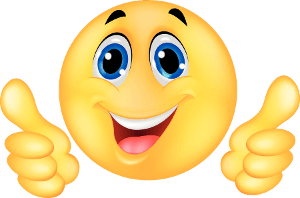 stay tuned!