Be sure to check out The Last Surviving Dinosaur: The Tyrantocrankatsuris by Steven Joseph! With 6 crank relatives, 3 mean dinosaurs, and one TyrantoCrankaTsuris who makes all the mean dinosaurs disappear, it makes for a great read out loud book.
Meet Alison Paul Klakowicz, debut author of
Mommy's Big, Red Monster Truck
Hey everyone,
We have a very powerful episode for you today!
In a brand new episode of the Reading with Your Kids Podcast, our host Jed Doherty interviews Alison Paul Klakowicz, debut author of a children's picture book, Mommy's Big, Red Monster Truck.
Alison is a native of North Carolina, where she still lives with her son, Mak, and husband, Adam. Mommy's Big, Red Monster Truck is her first book and she is joining us to tell us all about it. She also talks about the joy and importance of reading with your kids, how her book takes it's readers across the USA and then around the world!
Tune in to learn more about this entertaining and fun book for kids of all ages!
More about the Author
With a lifelong love of children's literature, Alison Paul Klakowicz earned a Bachelor of Arts in English from East Carolina University, as well as a Master of Science in Rehabilitation Counseling from Southern University in Baton Rouge, LA. She worked for over a decade as a human services professional and counselor and has also worked as a journalist and freelance writer.
She is a military spouse who resides in Fayetteville, NC. They enjoy spending time with their loved ones on the North Carolina coast, Philadelphia, Pennsylvania and the Poconos mountains, and whenever they get the chance, they go on adventures, making priceless memories.
Where can you find Alison Paul Klakowicz on the internet?
Website: www.alisonpauklakowicz.com
Mommy's Big, Red Monster Truck
Every kid knows that mommies are the greatest. They feed us and take care of us and love us with all their hearts. But did you know they are also so cool! One little boy sure does. His mommy drives a big, red monster truck, and it's awesome! It bounces and smashes and takes them on amazing adventures all over the country. In her truck, they can do anything and go anywhere, and best of all … they do it together!…
Click the Amazon link below to grab your copy today to learn more about Mommy's Big, Red Monster Truck!
You can also purchase the copy by visiting the following links:
In this episode, you'll hear
What inspired Alison to write Mommy's Big, Red Monster Truck?
What kind of reactions Alison has been getting for her book from children and parents?
Some of the states and places mentioned in her book
The importance of reading with young kids
What are you currently working on and where can people find you online?
We would like to say a huge thank you to Alison for doing this interview and we are very excited to see what she does next!  We hope you have enjoyed listening to this episode and be sure to keep your eye out for her future books.
If you love this episode then please share and please subscribe to us on iTunes. And please spread the word: tell your friends, and leave a rating on iTunes so that others can find it.
We'd love to hear from you!  Contact us and together we can discuss what ideas you think should be included in a future episode, and we can explore potentially setting up an interview. Our goal is to have all voices at the table!
Thanks for tuning in. We'll be coming soon to entertain and educate you with more author interviews, book reviews & Family game reviews!!!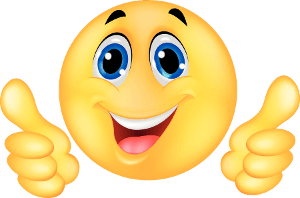 stay tuned!
*Post contains an affiliate link
This episode of the Reading with Your Kids podcast is sponsored by Roll On Books by Dr. Connie Tate. To find out more about all the three children's books that Dr. Connie Tate has written so far: Roll on, Sylvester's CAT-astrophic Tale and Scooter Boy, visitwww.rollonreading.com