RWYK Podcast Ft. Isaac Stewart, author of Monsters Don't Wear Underpants(Board book)
Hey everyone,
We have so much fun chatting with Kids' author Isaac Stewart. He is the author of the soon to be released board book "Monsters Don't Wear Underpants", which will be released in August 2020 by Familius. This is a super fun conversation that celebrates the many benefits of reading aloud to our kids, and wearing underwear!
Isaac Stewart worked for over ten years in the animation and video game industries before becoming the art director for Dragonsteel Entertainment. In addition to his work at Dragonsteel, Isaac has created maps and symbols for some of the world's most-renowned fantasy authors, including Tad Williams and Brandon Sanderson.
Tune in now! You'll love listening about the monsters as much as we did!
Learn more about Isaac Stewart
During the course of his life, Isaac Stewart has had more dreams than there are freckles on his back. When he was eight, he wanted to invent faster-than-light travel. At eleven he dreamt of being the first person on Mars. At thirteen he thought there could be nothing better than owning a sled-dog team and winning the Iditarod. Despite these passing obsessions, one dream never left him: He wanted to write and illustrate books.
Since then, Isaac has lived in the Philippines as a missionary, graduated with a BFA from BYU, and has worked for over a decade in the video game and entertainment industries. Though he hasn't yet made it to Mars, he loves to travel and has lived in Germany twice. With Kenneth Pike, Isaac co-authored Jacob's Journal of Doom, which was released on July 31st, 2012 from Deseret Book. Isaac is also the artist responsible for the interior illustrations in the Mistborn Trilogy as well as many of the interior illustrations in the New York Times Best-Seller The Way of Kings by Brandon Sanderson.
Isaac hasn't found the sled dog team of his dreams, but he did marry the woman of his dreams. They live in Utah with their four children. Maybe someday when the kids are big enough, Isaac will hook them up to a sled and see how far they can pull it.
Visit him online at http://www.isaacstewart.com/
Monsters Don't Wear Underpants (Board book)
Despite his mother's pleas, Little Monster doesn't want to put on underpants. Surely a wild, scary monster doesn't need them! Hilarious illustrations and interactive flaps introduce us to a plethora of friendly neighborhood monsters who might just convince your little monster to put on his or her underpants.
Monsters Don't Wear Underpants is now available for pre-order!
Pre-Order Links
In this episode of the Reading with Your Kids:
You'll be introduced to Isaac Stewart and his soon to be released board book Monsters Don't Wear Underpants by Familius Publishing
More about Monsters Don't Wear Underpants?
What compelled Isaac to write for children?
What inspired his writing?
What does Isaac hope readers will take away from this book?
Being an art director for various other projects like Mistborn Trilogy and Stormlight, how does he think is Monsters Don't Wear Underpants different than the other projects he has worked on?
A brief overview of Isaac's website and what you can expect from it?
What is Isaac currently working on, a message he would like to share with his readers, and more?
A big thank you to Isaac Stewart for joining us and for sharing his book & his passion with us!
If you love this episode then please share and please subscribe to us on iTunes. And please spread the word: tell your friends, and leave a rating on iTunes so that others can find it.
We'd love to hear from you!  Contact us and together we can discuss what ideas you think should be included in a future episode, and we can explore potentially setting up an interview. Our goal is to have all voices at the table!
Thanks for tuning in. We'll be coming soon to entertain and educate you with more author interviews, book reviews & Family game reviews!!!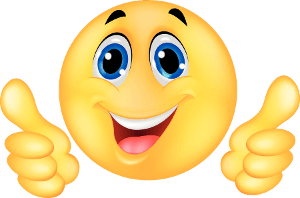 stay tuned!
*Post contains an affiliate link