Check out The Great Martini, A fun and touching story about Sam, a lovable but far from a perfect magician who learns that the greatest transformation is transforming feelings of caring into action to help another human being. The Great Maritini, as an exclusive Amazon e-book. Please click here to get your copy today.
RWYK Interview: The Return of Brooke Schwartzman & Celia Niu – Goliath Games
Happy Sunday everyone!
We have two great guests for you today! Please welcome back Brooke Schwartzman & Celia Niu from Goliath Games as they join us at the Reading with Your Kids podcast to talk about all the great new games that you and your family can play this season!
Last time we spoke about playing games as a family and how it can offer some important benefits for kids. This time Celia & Brooke talk about upcoming releases from Goliath Games. They have a great selection of puzzles and games for all ages.
In our exciting interview, we talk about this super fun domino game with happy images of dinosaurs called Goliath Junior Friends Deluxe Domino Game, Stem Kids. 
Celia & Brooke also introduce us to Kids Know Best, Kwirky, Pop Rocket and other ultimate family trivia board games available on Goliath games website. Tune in to learn all about it!
About Goliath Games
Goliath Games has been dedicated to creating toys and games that inspire young minds and adults alike to reach beyond their imagination. As one of the few remaining family-owned toy companies, Goliath truly understands the importance of quality family time and bringing people together.
Since 1980, Goliath has applied its slogan "Clever Together!" to every aspect of its company culture. Furthermore, Goliath Games is devoted to creating innovative products that reinforce child development, critical thinking, social skills, and curiosity.
Its iconic consumer brands range from Rummikub®, Tri-Ominos®, Wordsearch™, Pop the Pig®, Doggie Doo™, Gooey Looey™, Catch the Fox™, and many more. Goliath is active in many other toy categories, such as puzzles, arts & crafts, outdoor, activity, and novelties. These timeless classics span generations, inspire limitless play, and encourage children to explore the world around them.
Get ready for the fun of Tyrannosaurus proportions with domino Junior! the stunt dominoes have been re-engineered to allow for easier set up for little hands. Set up is no problem with the easy-to-use domino spacer tool. Carefully line up the dominoes to watch the VOLCANO erupt! add in your Dino friends to create even cooler chain reaction stunts! it's fun that won't go extinct, perfect for ages 3 and up. Specially designed dominoes make for easy set up for little hands high-quality, vibrant colored pieces include an easy-to-use domino spacer tool for simpler set up awesome chain reaction stunts make for a fun payoff recommended for ages 3 and up.
Specially designed dominoes make for easy set up for little hands

High-quality, vibrant colored pieces

Awesome chain Reaction stunts make for a fun payoff
Click the Amazon link below to check reviews and buy this great Family game!
To find out more about Goliath Games, Please visit
You can also connect with Goliath Games on Facebook, Twitter, and YouTube and Pressman Toys on Facebook, Twitter, and,  YouTube.
A big thank you to Brooke& Celia for joining us and for sharing their wonderful games with us!
If you love this episode then please share and please subscribe to us on iTunes. And please spread the word: tell your friends, and leave a rating on iTunes so that others can find it.
We'd love to hear from you!  Contact us and together we can discuss what ideas you think should be included in a future episode, and we can explore potentially setting up an interview. Our goal is to have all voices at the table!
Thanks for tuning in. We'll be coming soon to entertain and educate you with more author interviews, book reviews & Family game reviews!!!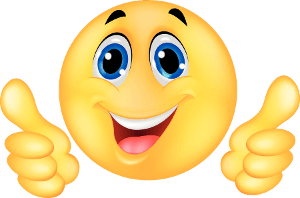 stay tuned!
Jedlie's Magic Circus is fun for the whole family. Please visit www.jedlie.com to find out how to bring this inspiring show to your community.