RWYK Exclusive Interview: Goodnight Bubbala by Sheryl Haft, Author & Educator
Oh hello, Sunday! It's so nice to meet you. Yep, ReadingWithYourKids is back with another episode of quality podcasting with your favorite authors and illustrators!
Mega excited to have Sheryl Haft, a children's book author and the founder of Kids Engineer, a program that teaches design and invention-building to young children.
More About The Author
Sheryl Haft is the author of GOODNIGHT BUBBALA — an AMAZON #1 BEST SELLER
Growing up around her grandparents and fellow New Yorkers, Sheryl picked up favorite Yiddish words like "kvelling" (beaming with pride and pleasure) and "kvetch" which she does when "schlepping" heavy bags up the subway stairs.
Following her move to Wyoming, Sheryl missed her family. So she wrote them all into this spirited bedtime story, singing, dancing, sharing favorite traditional foods, Yiddish words and phrases.
You can find Sheryl in the wilds of Jackson Hole, Wyoming or New York City, and online at www.sherylhaft.com and on Instagram: @sherylhaft.
Learn more about
Goodnight Bubbala is a zesty parody of one of America's favorite picture books that offers a very different bedtime routine: one that is full of family exuberance and love. Instead of whispers of "hush," this bedtime includes dancing and singing, and of course, because this is a Jewish bunny family, noshing. This joyous book also celebrates values that are universal such as cherishing loved ones, expressing gratitude, and being generous.
Filled with Yiddish words, the book includes a phonetic glossary and even an easy latke recipe by beloved cookbook author Ina Garten, who calls the book "brilliant, beautiful, important, and so much fun!"
In the small blue room there was a bubbala, and a little shmatta, 
and then–oy vey!–came the whole mishpacha!
Two special songs created for the book: Goodnight Bubbala – the Song, and We're Gonna Learn Some Yiddish, as well as Games & Activities, can be downloaded at www.sherylhaft.com/books
Interview Talking Points & Questions
What is Goodnight Bubbala about?
Goodnight Bubbala has so many fun Yiddish words in it along with a glossary in the back. Talk about it please.
What inspired the idea for the book?
What conversations might this book spark between parents and children?
How does it feel for you knowing that there will be multiple generations of kids that will be growing up reading Goodnight Bubbala?
Why do you think this book is important?
A big thank you to Sheryl Haft for joining us and for sharing her wonderful book with us!
If you love this episode then please share and please subscribe to us on iTunes. And please spread the word: tell your friends, and leave a rating on iTunes so that others can find it.
We'd love to hear from you!  Contact us and together we can discuss what ideas you think should be included in a future episode, and we can explore potentially setting up an interview. Our goal is to have all voices at the table!
Thanks for tuning in. We'll be coming soon to entertain and educate you with more author interviews, book reviews & Family game reviews!!!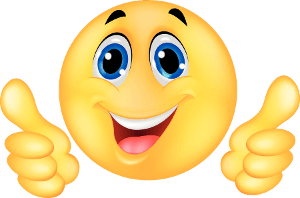 stay tuned!