Track Your Nutrition, Fitness, & Health Data With Cronometer. Click the banner to get started!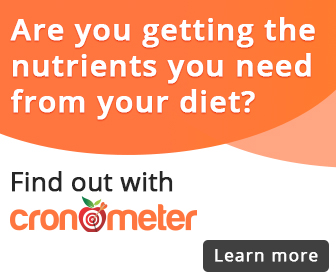 Reading with Your Kids Special Edition: In Conversation with Authors Leslea Wahl & Delilah Jackson Hall 
Welcome to iTunes #1 kids & Family Podcast!
We have a very special episode for you today! Our favorite author Leslie Wahl is back on the Reading with your kids podcast with some great suggestions about young adult books that are the classic retelling of some of the famous books!
We also have children's book author, Delilah Jackson Hall, joining us to talk about her latest picture book Football Challenge. Listen as she shares her passion for writing, following her dreams and discussing her future projects. You're going to just love hearing her insightful thoughts about sharing stories with kids!
Here's some more information about Leslea Wahl
Leslea lives in beautiful Colorado with her husband and three children. Their own life of adventure includes traveling, skiing, and scuba diving. Leslea strives to write fiction that will inspire readers to use their own talents and gifts to glorify God. Leslie has been a creator of stories with ideas swirling through her head. She is thrilled now to be able to share some of them with others. For many years she has been driven by a belief that our purpose in life is to use our gifts to glorify God and lead others to Him. She feels blessed to have found a way to intertwine her two passions by creating adventurous stories with positive Christian messages for today's youth. Not only does she hopes to entertain with her writing, but also to inspire others to find their gifts as well.
Visit Leslea's website at www.LesleaWahl.com.
Classic Retellings Suggested by Leslea
Cinder Allia by Karen Ullo
Cinder Allia has spent eight years living under her stepmother's brutal thumb, wrongly punished for having caused her mother's death. She lives for the day when the prince will grant her justice, but her fairy godmother shatters her hope with the news that the prince has died in battle. Allia escapes in search of her own happy ending, but her journey draws her into the turbulent waters of war and politics in a kingdom where the prince's death has left chaos and division. Cinder Allia turns a traditional fairy tale upside down and weaves it into an epic filled with espionage, treason, magic, and romance. What happens when the damsel in distress must save not only herself but her kingdom? What price is she willing to pay for justice? And can a woman who has lost her prince ever find true love? Surrounded by a cast that includes gallant knights, turncoat revolutionaries, a crippled prince who lives in hiding, a priest who is also a spy, and the man whose love Allia longs for most—her father—Cinder Allia is an unforgettable story about hope, courage, and the healing power of pain.
You can buy Cinder Allia on Amazon!
The Shadow of the Bear: A Fairy Tale Retold by Regina Doman
When Bear, a mysterious young man, lands on Blanche and Rose Brier's doorstep in New York City, the two sisters have conflicting opinions on whether or not he is dangerous. Even as Blanche learns to trust him, her fears that Bear's friendship threatens their family proves terrifyingly true. A modern retelling of the classic Brothers Grimm fairytale.
Grab your copy of The Shadow of the Bear: A Fairy Tale Retold on Amazon!
About Delilah Jackson Hall
Delilah Jackson Hall is an award-winning customer service professional with over 30 Years in the banking industry. Specializing in Consumer Loans and Lending Practices and Regulatory compliance.  Drawing from the music she listened to and her childhood experiences which included a love for Reading from storytelling. Delilah's dad, Rev. Nasree Jackson, was an avid storyteller who had a great talent for bringing childhood characters from books to life, and thus began her love for reading and writing.

Delilah also attended the Children's Institute of Writing that would spark her inspiration for her now published children's book, Mrs. Bonnie Bunny Blueberry Pies. When not busy writing, Delilah enjoys singing in her church's Women's Day Choir, acting in Local stage plays and supporting cancer research in her area. She lives in Georgia with her husband Larry and enjoys her many grandchildren and great-grandchildren.
Please Click Here To Visit Deliah's Facebook Page
Football Challenge
The bunnies and their friends are at it again! The school has added a football challenge to the agenda. Boys and girls from schools near and far are teaming up. They soon find out that this challenge isn't like any other they've experienced. Which team will take home the trophy? When everyone gives their best effort to the football challenge, can all the teams learn the meaning of good sportsmanship?
Click Here To Find her book on Amazon
In this episode, you'll hear
Middle grade and young adult author Leslea Wahl suggests 3 modern retellings of classic literature that you should read NOW!
Delilah Jackson Hall talks about her latest kidlit Football Challenge
What inspired her to write this book and what the book is all about?
What does Delilah hope readers will take away from this book?
What is she currently working on, a message she would like to share with his readers and much more.
A big thank you to Leslea Wahl & Delilah Hall for sharing these wonderful books with us and for joining us on the Reading with your kids podcast!
If this podcast resonates with you, please subscribe on iTunes.
And please spread the word: tell your friends, and leave a rating on iTunes so that others can find it.
we'd love to hear from you!  Contact us and together we can discuss what ideas you think should be included in a future episode, and we can explore potentially setting up an interview. Our goal is to have all voices at the table!
Thanks for tuning in and have a wonderful day😆
*Post contains an affiliate link
Click that play button below to hear the podcast:
Check out The Great Martini, A fun and touching story about Sam, a lovable but far from a perfect magician who learns that the greatest transformation is transforming feelings of caring into action to help another human being. The Great Maritini, as an exclusive Amazon e-book. Please click here to get your copy today.