RWYK Podcast: The Return of Shawn P. B. Robinson, author of 
Jerry the Squirrel: Volume Two (Arestana Series)
Welcome back, listeners!
We have a very special episode for you today! Reading with Your kids recently had the pleasure of interviewing our past guest and an author of his newly released children's book Jerry the Squirrel: Volume Two (Arestana Series)
In this exciting interview, Shawn talks about his book, The importance of teaching children the importance of reading, the importance of spending time with kids, what is Shawn currently working on, resources available on his AMAZING website and much more. Tune in for all the great insights into Jerry the Squirrel: Volume Two (Arestana Series)!
About the Author
Shawn P. B. Robinson, or as his friends call him, "Shawn P. B. Robinson," has been writing and telling stories for many years, but only for family and small groups. Unfortunately, or fortunately, depending on how you look at it, a potentially deadly illness changed all that. As he lay in the hospital, wondering if he would live or die (spoiler alert, he lived), he started to write Arestana: The Key Quest.
It wasn't long before two other books (and an off-shoot) were written and he was moving toward exposing the world to his strange and odd sense of humor. As you read and leave five-star reviews, think of the joy you are bringing to Shawn P. B. Robinson (or "Shawn P. B. Robinson" for short) and to his whole family who no longer has to bear the full weight of listening to his stories alone.
For additional information or for contact information, please check out the following:
Learn more about Jerry the Squirrel: Volume Two
Jerry is a Squirrel. Jerry is also an inventor… quite a good one, as a matter of fact. He can design and build just about anything. The problem is, Jerry's inventions rarely work the way he wants them to work.
Join Jerry in this second Volume of ten stories, featuring classic tales such as, Flying Squirrel, Tunnel Friends, The Squirrel Who Cried Hawk and Landmines! (NOTE: by "classic" I mean "recently written")
These stories are sure to grab your attention and hold it for… at least the time it takes to read ten stories!
Click the Amazon link below for book samples, reviews and to purchase!
In this episode, You'll find out
Introduction to Shawn P. B. Robinson's new book  in the Arestana Series, Jerry the Squirrel: Volume Two
What inspired Shawn to write this book?
How did he come up with the story, angle, or idea?
Some of the topic points for families after reading the book.
What projects are Shawn working on now & some of the interesting things his website and book has to offer!
A big thank you to Shawn P. B. Robinson for joining us and for sharing his books & passion with us!
If you love this episode then please share and please subscribe to us on iTunes. And please spread the word: tell your friends, and leave a rating on iTunes so that others can find it.
We'd love to hear from you!  Contact us and together we can discuss what ideas you think should be included in a future episode, and we can explore potentially setting up an interview. Our goal is to have all voices at the table!
Thanks for tuning in. We'll be coming soon to entertain and educate you with more author interviews, book reviews & Family game reviews!!!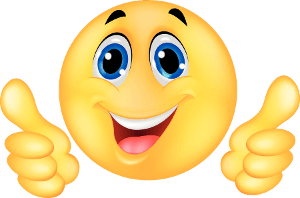 stay tuned!
*Post contains an affiliate link
Jedlie's Magic Circus is fun for the whole family. Please visit www.jedlie.com to find out how to bring this inspiring show to your community.