Check out The Great Martini, A fun and touching story about Sam, a lovable but far from a perfect magician who learns that the greatest transformation is transforming feelings of caring into action to help another human being. The Great Maritini, as an exclusive Amazon e-book. Please click here to get your copy today.
RWYK Podcast Ft. Margaret Dilloway & Elizabeth Rudd
Happy Thursday everyone,
Today we're ELATED to feature two very special guests on the podcast! Children's books author Margaret Dilloway is joining us to talk about her middle-grade novel Summer of a Thousand Pies, a sweet and satisfying treat of a novel full of friendship, family, and, of course, pie.
We are also delighted to feature Elizabeth Rudd, the driving force behind Compass & Fork, a blog that shares fascinating stories, recipes, people and places associated with local food and culture. Elizabeth is here to share a delicious recipe of Vietnamese-style, five spice grilled pork from Sapa Town in northern Vietnam. So get your cup of coffee ready, and let's get started!
Here's some information about Margaret Dilloway
Margaret Dilloway's books include SUMMER OF A THOUSAND PIES (Balzer + Bray). MOMOTARO: XANDER AND THE LOST ISLAND OF MONSTERS (fantasy, Disney-Hyperion), and HOW TO BE AN AMERICAN HOUSEWIFE (Putnam), She's won an American Library Association Award for Best Women's Fiction and the Asian/Pacific Librarians Honor Award for Children's Literature. She likes performing long-form improv, hiking, and playing with her ridiculously cute Goldendoodle.
You can find all of the information regarding Margaret's book on
Learn more about

Summer of a Thousand Pies
When Cady Bennett is sent to live with the aunt she didn't even know she had in the quaint mountain town of Julian, she isn't sure what to expect. Cady isn't used to stability, after growing up homeless in San Diego with her dad.
Now she's staying in her mother's old room, exploring the countryside filled with apple orchards and pie shops, making friends, and working in Aunt Shell's own pie shop—and soon, Cady starts to feel like she belongs.
Then she finds out that Aunt Shell's shop is failing. Saving the business and protecting the first place she's ever really felt safe will take everything she's learned and the help of all her new friends. But are there some things even the perfect pie just can't fix?
Here is the link to Margaret Dilloway's book on Amazon – https://amzn.to/2XtViwN
A note from Elizabeth & Mark Rudd from Compass & Fork
We are very glad you have found us. Just a quick bit about us, we are Mark and Elizabeth, avid travelers who enjoy slow travel. Since our children are now adults, we have the time to travel at a more leisurely pace and find this allows us to visit a country in a different way than you might on a quick tour or a weekend trip. Our goal is to experience a country more like a local than a tourist. And this is what we would like to share with all of you.
One of the ways we learn about a place is through food so that is a large focus when we travel, but we also enjoy getting to know the culture so we will share what we learn- real food, real people, and real travel stories.
We are pretty healthy and active travelers so you might find information about active adventures- especially hiking, one of the frequent activities wherever we go. You will also find travel tips, recipes, and dining experiences.
Together we have traveled to over 50 countries (and a few each on our own), worked in about 10, and have a wish list of places still to go a mile long!
Compass & Fork explore a destination in a bit of depth. This means for a minimum of a month you will receive content and posts about the same country, an immersion of sorts.
Here is the link to compass and fork – https://www.compassandfork.com/
Here is a simple to make, marinated, pork dish that is a little bit gourmet. Quick and satisfying. The combination of pork and five spice is one made in heaven. You can cook on a bbq or in the broiler.
Servings

Prep Time

Cook Time

Passive Time

4

people

15

minutes

6

minutes

30

minutes
1

 

lb

 

pork fillet

 

sliced thinly

Five spice marinade

3

 

stems

 

lemongrass

 

pale lower part only, sliced thinly # *

2

 

cloves

 

garlic

 

finely chopped #

2

 

cloves

 

shallots

 

finely chopped # *

1

 

tbsp

 

five spice powder

 

#*

1

 

tsp

 

curry powder

 

or turmeric powder # *

1/2

 

tsp

 

black pepper, ground

1 1/2

 

tbsps

 

honey

1

 

tsp

 

fish sauce

 

*

2

 

tbsp

 

tamari (soy) sauce

 

omit if GF or Paleo and use 3 tsp fish sauce # *

1

 

tbsp

 

oyster sauce

 

# *

1 1/2 tsp

 

ginger

 

grated #

1

 

tsp

 

sesame oil

 

# *

2

 

tbsp

 

coconut oil

 

or olive oil# *

Garnish

1

 

onion, green (spring)

 

cut diagonally including the green top

1

 

red chili, long Asian style

 

cut diagonally
Instructions
Simply mix all marinade ingredients together in a bowl. Add pork to the mixture. Allow to marinate in the refrigerator for a minimum of 30 minutes.
Light the grill and barbecue until cooked, about 6 minutes, turning halfway.
Simply serve with steamed rice, or for a paleo alternative try spaghetti squash. Garnish with green onion and red chili for some color.
In this episode, you'll discover
Margaret Dilloway shares the story of her middle-grade novel Summer of a Thousand Pies
What inspires her to write fantasy novels?
Margaret features a number of biracial characters in her books so we ask her to share her inspiration behind this concept?
What's next for Margaret, some fun facts about her book, her future plans and much more.
Elizabeth from Compass & Fork joins us to share a delicious recipe of Vietnamese-style, five spice grilled pork from Sapa Town in northern Vietnam.
A big thank you to Margaret & Elizabeth for joining us on the podcast!
If you love this episode then please share and please subscribe to us on iTunes. And please spread the word: tell your friends, and leave a rating on iTunes so that others can find it.
We'd love to hear from you!  Contact us and together we can discuss what ideas you think should be included in a future episode, and we can explore potentially setting up an interview. Our goal is to have all voices at the table!
Thanks for tuning in. We'll be coming soon to entertain and educate you with more author interviews, book reviews & Family game reviews!!!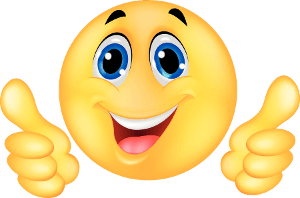 stay tuned!
Jedlie's Magic Circus is fun for the whole family. Please visit www.jedlie.com to find out how to bring this inspiring show to your community.