Jedlie's Magic Circus is fun for the whole family. Please visit www.jedlie.com to find out how to bring this inspiring show to your community.
Melita Cyril and Jed Doherty Discuss "Quinn's Socks"
Kids always seem to have their favourites when it comes to clothing. But while most kids have a most loved shirt or favourite pair of jeans— socks are often left a little unloved.
Sound familiar? For our guest today Melita Cyril, that was a regular thing — whether it was due to losing socks in the laundry or her son kicking them off. Like any mom, she was constantly out of time and in a rush. The thought kept her up all night. Soon after, Q for Quinn was born.
In today's episode of the Reading with Your Kids Podcast, we're overjoyed to be joined by children's book author and an Entrepreneur Melita Cyril to talk about her  wonderful picture book Quinn's Socks.  Melita's book is a cute rhyming story about a little boy and his socks who enjoys many different styles and patterns of socks.
In our exciting interview, Melita shares what  inspired her to write this book after her son, Jacob was born, Why this book is so special to her, her experience of being a mom and an entrepreneur, her life  She growing up in Canada and her interest in cricket along with the more traditional Canadian sports. Take a listen, and you'll hear why!
Get to know Melita Cyril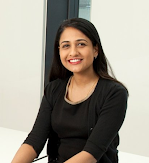 Melita Cyril's writing style was inspired by her grandmother, Christine. Christine was an English teacher who would write a short poem inside every birthday card. Born and raised in Sri Lanka, Melita has had adventures all over the world and lived in England before immigrating to Canada. Her debut book, 'Quinn's socks', is influenced by her global and local experiences. Melita lives in Toronto with her husband, Nigel, and big eyed, curly haired son, Jacob.
More about 

Quinn's Socks
Using catchy rhymes, this book tells the story of a little boy and his affection for socks. He has beautifully patterned, colourful socks for different seasons of the year and the various sports he plays. Featuring characters from different ethnic backgrounds and global sports, this is a story that transcends geographical boundaries. Quinn's Socks is ideal for beginner readers and curious toddlers.
Click the link below to grab a copy of Quinn's Socks and  gift your child the opportunities to learn about patterns, diversity, and sharing with friends.
This post includes affiliate link for readers convenience and also for us to earn a small commission on whatever you purchase after clicking on the link. This helps fund the website and podcast. Thank you for your support..
In this episode, you'll hear
More about "Quinn's Socks" and what inspired Melita to write this story
What kind of message she would like young readers and their Mom's to take away from her book
Melita shares her experience of being an Entrepreneur, Perks & rewards that comes with being an entrepreneur
Her peace of advise to parents on how to conquer their fear of starting a business and fulfill that inner desires.
Some of the positive messages her books promotes, importance of children's literature, What's next for Pamela C. Rice & much more…Be sure to tune in & you'll be so glad you did!
A big Thank you to Melita for doing this Interview! We're so glad to bring this wonderful book to all our listeners and  we hope you'll check out more of her books in the future!
If you'd like to find out more about Melita or to buy the fun, bold printed socks for your little ones
Visit her website: https://www.qforquinn.com
If you haven't already done so, listen to this episode & feel free to share it by using the social media buttons at the bottom of this page. We would LOVE if you could leave us a review on iTunes.
Thanks for tuning in and have a wonderful Sunday!