Jedlie's Magic Circus is fun for the whole family. Please visit www.jedlie.com to find out how to bring this inspiring show to your community.
No Frogs in School: RWYK Interview with 
Alexandria LaFaye
Welcome to Reading with Your Kids Podcast where we introduce you to the most amazing children's, middle grade and young adult authors from various genres from around the globe. Stay tuned and you never know you might meet your new favorite author today!
Today, our guest is a very talented children's author Alexandria LaFaye. Alexandria is joining us to talk about her latest release No Frogs in School, a fun children's book, with creative illustrations by Églantine Ceulemans is sure to become a favorite with every animal-loving kid!
Here's more information about Alexandria LaFaye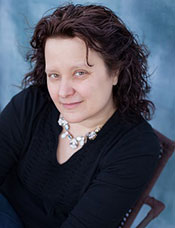 Alexandria LaFaye is best known for her Scott O'Dell Award-winning novel Worth, as well as the IRA Teacher's Choice picture book Walking Home to Rosie Lee and the critically well-received novels The Year of the Sawdust Man (a flying-start debut with Publishers Weekly), Nissa's Place, The Keening, Water Steps, and Stella Stands Alone. She lives in Greenville, IL.
Eglantine Ceulemans attended the Emile Cohl School of Art. Her work, including the bestselling Fun Family series by Isla Fisher, has been published in France and abroad. She lives in Paris, France.
Where online can people find Alexandria?
Connect with her on social media
More about No Frogs in School
Bartholomew Botts loves pets—but his teacher, Mr. Patanoose, says No Frogs in School! So what will happen when Bartholomew's beloved creatures meet up with Mr. Patanoose's rules? Lots of FUN!


Hoppy pets, hairy pets, scaly pets: Bartholomew Botts loves them all. And he doesn't want to go to school without one. Unfortunately, when Bartholomew brings his brand-new frog to class, his teacher, Mr. Patanoose, declares: "No frogs in school!" How will Bartholomew keep his animal friends close at hand . . . and follow Mr. Patanoose's rules, too? Illustrated with energetic and humorous artwork, this back-to-school story will be a favorite with every animal-loving kid!
Click the Amazon link below to grab your copy today to learn more about No Frogs in School!
In this episode, you'll hear
More about this award-winning Children's Author of several children's book including
We asked Alexandria how is she feeling about her book? What's it like having the book out in the world? How long had she been working on it, from start to publication?
The most important thing she wants readers to gain from her books?
Alexandria talks about how some parents bubble-wrap their kids and why they should stop doing it?
How to build a culturally diverse library in your home? And why it's important for kids?
What can Alexandria's fans look forward to next, other projects and much more…
We would like to say a huge thank you to Alexandria for doing this interview and we are very excited to see what she does next!  We hope you have enjoyed listening to this episode and be sure to keep your eye out for her future books.
If you love this episode then please share and please subscribe to us on iTunes. And please spread the word: tell your friends, and leave a rating on iTunes so that others can find it.
We'd love to hear from you!  Contact us and together we can discuss what ideas you think should be included in a future episode, and we can explore potentially setting up an interview. Our goal is to have all voices at the table!
Thanks for tuning in and have a beautiful day😆
Check out The Great Martini, A fun and touching story about Sam, a lovable but far from a perfect magician who learns that the greatest transformation is transforming feelings of caring into action to help another human being. The Great Maritini, as an exclusive Amazon e-book. Please click here to get your copy today.