Join the Reading with Your Kids Podcast in Celebrating "Dr. Seuss's Horse Museum (Classic Seuss)"
Hello everyone! We're super thrilled to introduce Cathy Goldsmith & Alice Janaitis, editors from Penguin Random House to all our listeners on the Reading With Your kid's Podcast.
Penguin Random House is an American book publisher and the largest general-interest paperback publisher in the world. Alice and Cathy are the editors at Penguin Random House and they are joining us to celebrate the release of Dr. Seuss's Horse Museum (Classic Seuss)
Tune in to learn all about this #1 New York Times bestseller that is the perfect gift for the young artist in your life! A never-before-published Dr. Seuss non-fiction book about creating and looking at art!
About the Author
Author Bio: THEODOR SEUSS GEISEL—aka Dr. Seuss—is one of the most beloved children's book authors of all time. From The Cat in the Hat to Oh, the Places You'll Go!, his iconic characters, stories, and art style have been a lasting influence on generations of children and adults. Dr. Seuss's long list of awards includes Caldecott Honors for McElligot's Pool, If I Ran the Zoo, and Bartholomew and the Oobleck. To learn more about his life and books–and for fun games and activities–visit Seussville.com!
Residence: deceased Author Site: Seussville.com
Illustrator Bio: ANDREW JOYNER is the illustrator and author of numerous children's books, including The Pink Hat, The Hair Book by Graham Tether, Duck and Hippo in the Rainstorm by Jonathan London, and The Terrible Plop by Ursula Dubosarsky. He also wrote and illustrated the Boris chapter book series about an adventure-seeking warthog. His books are now published in more than twenty-five countries. He lives with his wife on the Fleurieu Peninsula in South Australia. Visit him on the Web at andrewjoyner.com.au.
Residence: Strathalbyn, Australia
Dr. Seuss's Horse Museum (Classic Seuss)
Based on an unrhymed manuscript and sketches discovered in 2013, this book is like a visit to a museum—with a horse as your guide!
Explore how different artists have seen horses, and maybe even find a new way of looking at them yourself. Discover full-color photographic art reproductions of pieces by Picasso, George Stubbs, Rosa Bonheur, Alexander Calder, Jacob Lawrence, Deborah Butterfield, Franz Marc, Jackson Pollock, and many others—all of which feature a horse! Young readers will find themselves delightfully transported by the engaging equines as they learn about the creative process and how to see art in new ways.
Taking inspiration from Dr. Seuss's original sketches, acclaimed illustrator Andrew Joyner has created a look that is both subtly Seussian and wholly his own. His whimsical illustrations are combined throughout with "real-life" art. Cameo appearances by classic Dr. Seuss characters (among them the Cat in the Hat, the Grinch, and Horton the Elephant) make Dr. Seuss's Horse Museum a playful picture book that is totally unique. Ideal for home or classroom use, it encourages critical thinking and makes a great gift for Seuss fans, artists, and horse lovers of all ages.
Publisher's Notes discuss the discovery of the manuscript and sketches, Dr. Seuss's interest in understanding modern art, the process of creating the book, and information about each of the artists and art reproductions in the book.
Click the Amazon link below to grab your copy today!
Alice introduces a brand NEW book from Penguin Random House, Dr. Seuss's Horse Museum (Classic Seuss)
How it is different from other work by Dr. Seuss?
Cathy has worked with Dr. Seuss for many years. She describes what it was like for her to know the most iconic personality of children's literature and her experience of working with him.
As an editor at Penguin Random House, Alice reads a lot of manuscripts from aspiring authors, what is her advice for all the upcoming children's authors?
Editors, Cathy and Alice share their favorite Dr. Seuss's book.
A big thank you to Cathy & Alice for joining us and for sharing Dr. Seuss's wonderful work with us!
If you love this episode then please share and please subscribe to us on iTunes. And please spread the word: tell your friends, and leave a rating on iTunes so that others can find it.
We'd love to hear from you!  Contact us and together we can discuss what ideas you think should be included in a future episode, and we can explore potentially setting up an interview. Our goal is to have all voices at the table!
Thanks for tuning in. We'll be coming soon to entertain and educate you with more author interviews, book reviews & Family game reviews!!!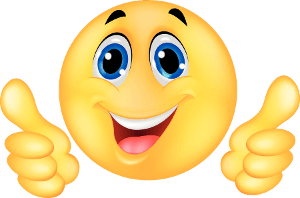 stay tuned!
*post contains an affiliate link.