Jed Doherty In Conversation with RWYK Certified Great Read Authors – Nayera Salam & Peggy Race
Happy Thursday People!
We have a very special episode for you today! We're absolutely delighted to have two of our Reading with Your Kids Certified Great Read authors on the show. They were kind enough to join us to talk about their wonderful books and share their experience of winning the certified great read status for their books.
Our first guest is Children's author Nayera Salam. Her book Friends of a Different Kind has been certified as one of our great reads. It is a heartwarming story of unusual animal friendships. Nayera excitedly shares some interesting facts about her delightful book that we will absolutely love reading day in and day out, and we don't think we will ever get tired of looking at those wonderful illustrations.
Our second guest is Peggy Race, a Wisconsin-based children's book author, literary memoir writer, an avid dog lover and the author of our certified great read Deputy Paws and the puppy Mill Cause!
Deputy Paws and the puppy Mill Cause is based on the true story of Peggy's adopted puppy mill rescue dog, Deputy. This beautiful tale addresses the reality of puppy mills while keeping the story light, warm, and accessible to young readers. So be sure to tune in to this insightful episode and grab your copy of Deputy Paws and the Puppy Mill Cause and be part of the change.
Meet the author – Nayera Salam
Nayera Salam has a Master's degree in Education from Emory University, Atlanta, Georgia, and more than thirty years teaching experience.
She is now retired and lives in Atlanta with her husband. She has two children and is the proud grandmother of two granddaughters.
"I have been writing stories in my mind for a long time…It seems like the characters 'create' themselves. I just write down what I get from somewhere. This applies to all my stories.
"I don't choose a topic, or select characters, they choose me!" Nayera Salam.
Finally, Where Can We Find Nayera Salam Online?
Website: www.kidsbooksbynayera.com
Friends of a Different Kind (Kids Books by Nayera)
Chocolate Chum is the luckiest dog in the neighborhood! He not only has many doggy friends but he has many pals of a different kind. Frogs, gnomes, cats and more. Meet them all in this story that teaches kids about inclusivity and diversity. From beginning to end, children and adults will be intrigued by the book's message, the enchanting creatures, and the vivid imagery. Plus fun activities! Visit www.kidsbooksbynayera.com. Read-aloud version available.
Click the links below to grab your copy today!
Here's some information about Peggy Race
Peggy Race, is a Wisconsin-based children's book author, literary memoir writer, an avid dog lover with a vision to create a better world for our canine companions.
To date, she has completed various dog handling workshops, was an intern in Dog Town at Best Friends Animal Society and has spent her time volunteering for numerous other esteemed organizations. Peggy has dabbled in dog sports, competing in agility and taking nosework classes.
Currently, Peggy serves as a volunteer for Bailing Out Benji, an organization which raises awareness of and educates about puppy mills and their connection to pet stores.
Peggy shares her home with three fun-loving dogs. Desiree, a rescue from Hurricane Katrina, Faith, a ball herding border collie, and Deputy, a cocker spaniel mix; the inspiration behind "Deputy Paws and the Puppy Mill Cause."
Where can you find Peggy Race on the internet?
Her website: www.peggyrace.com
Follow her on Facebook: https://www.facebook.com/DeputyPawsDefender
Learn more about Deputy Paws and the Puppy Mill Cause by Peggy Race
Follow one young pup's heartfelt call to action empowered by the dark shadows of his past…a must-read for animal lovers of all ages.
Capture the enthusiastic spirit of Deputy Paws as he ventures out beyond the confines of his past. Rescued from a puppy mill, Deputy goes on a mission to save other dogs from the same sadness he endured.
Follow my journey
and where it does lead.
I'll shine a bright light
on what dogs really need.
In this fun rhyming adventure, an animated and whimsical cocker spaniel pup takes center stage as he defends the freedom of all dogs. From beginning to end, the seeds of kindness are planted within the beautiful illustrations that paint a vivid picture.
I ask of you please
be part of a trend.
Give your support
to this cause I defend.
Deputy Paws not only gives us tools for change, one look into Deputy's soulful eyes will inspire readers to find their voice and be part of the change. Be a defender!
Grab your copy of Deputy paws and the Puppy Mill Cause on Amazon to be a defender!
In this episode, you'll hear
What motivated Nayera to write her stories and particularly, Friends of a Different Kind with important life lessons for kids?
Where does the fear of being different come from?
If Nayera always dreamt about becoming a children's books author?
What exactly is a puppy mill?
What inspired Peggy to write Deputy Paws and the Puppy Mill Cause?
What kind of reactions has she has been getting from young readers?
What are they currently working on and much more..
A big thank you to Nayera Salam & Peggy Race for joining us and for sharing their wonderful stories with us!
If you love this episode then please share and please subscribe to us on iTunes. And please spread the word: tell your friends, and leave a rating on iTunes so that others can find it.
We'd love to hear from you!  Contact us and together we can discuss what ideas you think should be included in a future episode, and we can explore potentially setting up an interview. Our goal is to have all voices at the table!
Thanks for tuning in. We'll be coming soon to entertain and educate you with more author interviews, book reviews & Family game reviews!!!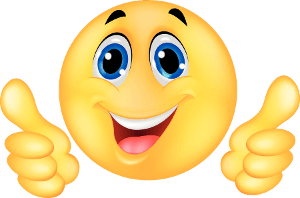 stay tuned!
*Post contains affiliate links.
Check out The Great Martini, A fun and touching story about Sam, a lovable but far from a perfect magician who learns that the greatest transformation is transforming feelings of caring into action to help another human being. The Great Maritini, as an exclusive Amazon e-book. Please click here to get your copy today.