Jedlie's Magic Circus is fun for the whole family. Please visit www.jedlie.com to find out how to bring this inspiring show to your community.
In Conversation with Scott Magoon, Illustrator of "Rescue and Jessica: A Life-Changing Friendship"
Oh hello Wednesday! It's so nice to meet you. Yep, ReadingWithYourKids! is back with another episode of quality podcasting with your favourite authors and illustrators!
Mega excited to have the super talented illustraor Scott Magoon on the show! Scott has been designing, writing, and illustrating books for young readers since 2003. He lives in Reading, Massachusetts and is joining us to talk about his latest published book "Rescue & Jessica: A Life-Changing Friendship."
Rescue and Jessica released April 3, is co-authored by Jessica Kensky and Patrick Downes, and it features the bond between Kensky and her service dog, a 5-year-old black Labrador retriever named Rescue.
In this episode, Scott recalls his real-life experience of witnessing Boston Marathon bombing in 2013,  how Boston-area children's publishing house Candlewick Press connected Magoon with the couple and how Jessica and Rescue is closely connecting his personal experience, work and his love for the city of Boston. Tune in for all the great insights into Jessica and Rescue!
Here's more information about Illustrator Scott Magoon
Scott Magoon has illustrated several acclaimed picture books, including the New York Times bestselling RESCUE & JESSICA: A LIFE-CHANGING FRIENDSHIP by Jessica Kensky & Patrick Downes, MISUNDERSTOOD SHARK BY Ame Dyckman, SPOON by Amy Krouse Rosenthal and THE NUTS series by Eric Litwin. He is also the author/illustrator of BREATHE and THE BOY WHO CRIED BIGFOOT. He lives in Massachusetts.
More about Rescue and Jessica: A Life-Changing Friendship
Based on a real-life partnership, the heartening story of the love and teamwork between a girl and her service dog will illuminate and inspire.
Rescue thought he'd grow up to be a Seeing Eye dog — it's the family business, after all. When he gets the news that he's better suited to being a service dog, he's worried that he's not up to the task. Then he meets Jessica, a girl whose life is turning out differently than the way she'd imagined it, too. Now Jessica needs Rescue by her side to help her accomplish everyday tasks. And it turns out that Rescue can help Jessica see after all: a way forward, together, one step at a time. An endnote from the authors tells more about the training and extraordinary abilities of service dogs, particularly their real-life best friend and black lab, Rescue.
Click the Amazon link below to buy a copy of Rescue & Jessica today!
In this episode, you'll hear
More about Scott's latest published book Rescue and Jessica and why did he choose to illustrate this book?
Why this book is so close to his heart?
Super interesting insights into the world of writing, publications and illustrations
Where does Scott finds his inspirations for his writings and illustrations?
An important piece of advice for authors and illustrators just starting?
What is he currently working on and much more..
A big thank you to Scott Magoon for joining us and for sharing his wonderful stories with us!
Find more about Scott Magoon on his webiste and follow him on Social Media
Instagram as skortch and on Twitter as smagoon.
If you love this episode then please share and please subscribe to us on iTunes. And please spread the word: tell your friends, and leave a rating on iTunes so that others can find it.
We'd love to hear from you!  Contact us and together we can discuss what ideas you think should be included in a future episode, and we can explore potentially setting up an interview. Our goal is to have all voices at the table!
Thanks for tuning in. We'll be coming soon to entertain and educate you with more author interviews, book reviews & Family game reviews!!!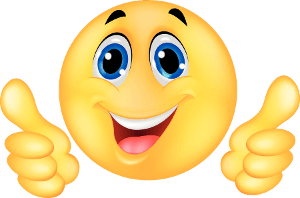 stay tuned!
*Post contains an affiliate link
Check out The Great Martini, A fun and touching story about Sam, a lovable but far from a perfect magician who learns that the greatest transformation is transforming feelings of caring into action to help another human being. The Great Maritini, as an exclusive Amazon e-book. Please click here to get your copy today.