Check out The Great Martini, A fun and touching story about Sam, a lovable but far from a perfect magician who learns that the greatest transformation is transforming feelings of caring into action to help another human being. The Great Maritini, as an exclusive Amazon e-book. Please click here to get your copy today.
RWYK Podcast Ft. Jessica Levesque & Lisa Gutierrez, Authors of "

Zoe Bug's Traveling Dad"
Happy Thursday everyone!
In today's episode, we're super excited to share a conversation that we recently had with authors and childhood friends Jessica Levesque and Lisa Gutierrez about their debut children's book "Zoe Bug's Traveling Dad."
Having a parent that travels is exciting, and it can also be challenging at times. Tune in to this episode to find all about Zoe Bug, her Imagination, Zoe Bug's Coping Skills & more!!
Here's more information about Jessica Levesque & Lisa Gutierrez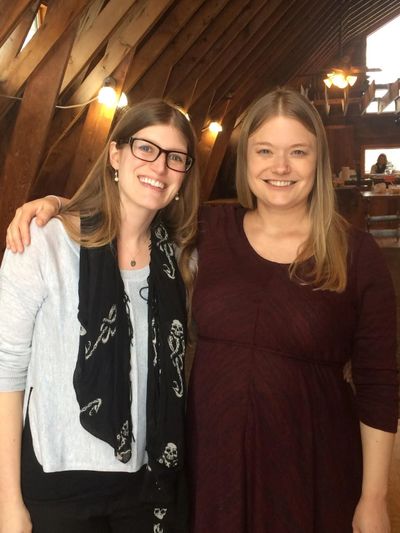 Lisa and Jessica have known each other since Kindergarten, they wrote together on their high school's newspaper, and have been best friends for over 30  years. 
Lisa is a licensed elementary school teacher.  She lives in naval-based towns across the US along with her husband, daughter, and dog, Brewster. 
Jessica is a writer, copy editor, and educational consultant. As a child of a traveling parent, she knows the excitement of counting down the days until Dad comes home! She lives in Chicago with her partner, Paul, and their dog, Buddy.
More about 

Zoe Bug's Traveling Dad
Zoe Bug's dad travels for work. She loves getting the postcards he sends. Zoe Bug's imagination dreams up wild pictures of his adventures. Help Zoe Bug count down the days until her dad comes home!
Click the Amazon link below to grab your copy today!
Check out Lisa & Jessica's website for more information about their book, exciting children's activities & more!!
Connect with them on Facebook
So, there you have it. We're sure you've enjoyed learning about Zoe Bug's Traveling Dad as much as we did! If you've enjoyed this episode then please rate and review our show on iTunes and share it by clicking the social media buttons at the bottom of this page!
If you love this episode then please share and please subscribe to us on iTunes. And please spread the word: tell your friends, and leave a rating on iTunes so that others can find it.
We'd love to hear from you!  Contact us and together we can discuss what ideas you think should be included in a future episode, and we can explore potentially setting up an interview. Our goal is to have all voices at the table!
Thanks for tuning in and have a wonderful day😆
*Post contains an affiliate link
Jedlie's Magic Circus is fun for the whole family. Please visit www.jedlie.com to find out how to bring this inspiring show to your community.