Track Your Nutrition, Fitness, & Health Data With Cronometer. Click the banner to get started!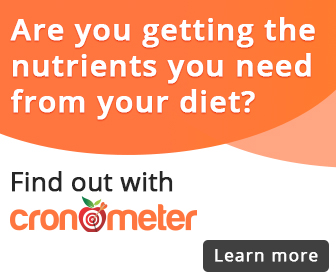 Welcome to Reading With Your Kids STEM Tuesday with Jennifer Swanson
Greetings STEM Tuesday fans! Welcome back to STEM Week at Reading With Your Kids Podcast!!
Author Jennifer Swanson is back on the Reading with Your Kids Podcast!  Jennifer's book "Astronaut-Aquanaut: How Space Science and Sea Science Interact"  is published by National Geographic Kids which provides readers with an opportunity to know more about how outer space and deep oceans are alike but different.  Jennifer is joining us today to highlight what people can find on STEM Tuesday.com about Deep Space & Beyond!
Tune in to hear all about STEM books that inspire kids to seek connections between science, literacy, and the environment. Kids will head into deep space with the titles suggested by Jennifer to explore asteroids, black holes, and the geology of the solar system. They will discover the enormity of the universe and the people who work to understand it. This list will inspire new adventures and help readers discover our place among the stars. So make sure you stay tuned till the end!
Here is the link to Jennifer's STEM Tuesday blog –
–https://www.fromthemixedupfiles.com/author/stem_guest/
Check out STEM Tuesday blog for STEM books that ENGAGE. EXCITE. and INSPIRE! Join us each week as a group of dedicated STEM authors highlight FUN topics, interesting resources, and make real-life connections to STEM in ways that may surprise you.
About Jennifer Swanson
Her book, SUPER GEAR: Nanotechnology and Sports Team Up (Charlesbridge) was selected as an NSTA Best STEM book for 2017. Jennifer has received awards from the Pennsylvania TriState Young Adult Review Committee and her books in the "How Things Work" series by The Child's World were named to the 2012 Booklist's Top 10 Books for Youth: Series Nonfiction. Top reviews include a starred review in Booklist and recommended reviews from School Librarians Workshop, Library Media Connection, School Library Journal, and the National Science Teacher Association. Jennifer's new books include releases with National Geographic Kids, Charlesbridge Publishing, and Rosen Publishing.
A perpetual writer, Jennifer is always developing new story ideas and concepts. Keep an eye out for her in the future. You can learn more about her at www.JenniferSwansonBooks.com
Connect with her on social media
Facebook    Twitter    YouTube     Amazon
In STEM Tuesday,
We will talk about STEM books to explore asteroids, black holes, and the geology of the solar system. Kids will discover the enormity of the universe and the people who work to understand it
Some great ideas for how to incorporate Brain Games, Super Gear, or Dr. E's Super Stellar Solar System into your classroom.
Thank you,  Jennifer, for joining us and for sharing your wonderful insights with us!
If you love this episode then please share and please subscribe to us on iTunes. And please spread the word: tell your friends, and leave a rating on iTunes so that others can find it.
We'd love to hear from you!  Contact us and together we can discuss what ideas you think should be included in a future episode, and we can explore potentially setting up an interview. Our goal is to have all voices at the table!
Thanks for tuning in and have a wonderful day😆
*Post contains an affiliate link
Jedlie's Magic Circus is fun for the whole family. Please visit www.jedlie.com to find out how to bring this inspiring show to your community.