This episode of the Reading with Your Kids Podcast is sponsored by I Can Handle It! by Laurie Wright.  It is the first book in the Mindful Mantras series is designed to help boost a child's mental health, which is a subject Laurie is super passionate about. She also helps others publish their books and teaches people to actually Market their books! Learn more at www.lauriewrighter.com
Meet Rachel Mazur, author of The Nature Club Books – Nature-Based for Middle-Grade Books
Join The Nature Club's Adventures! 
The Nature Club

 middle-grade books invite you to explore the outdoors with Izzy, Tai, Brooke, Zack, and Miguel. Through their adventures, they learn to help the wildlife they love while helping each other with the challenges of growing up.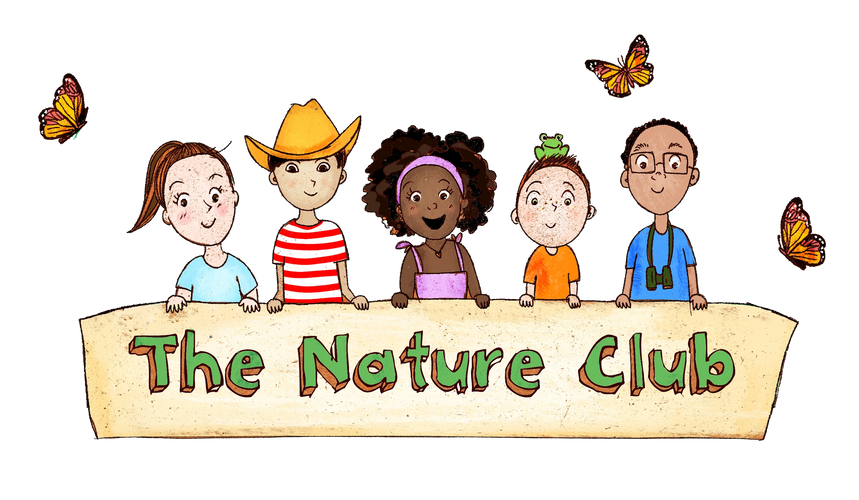 Joining us today is Children's author Rachel Mazur who is here to talk about her new series of nature-based books for young kids called The Nature Club.
In our exciting interview, Rachel tells us that each book in The Nature Club series tells the story of one of the kids in the club and how they approach a challenge of growing up, in parallel with a story about an animal and a difficulty it faces. Additionally, children face challenges of their own, such as moving, parents' divorce, and getting glasses.
Tune in to learn how each book in the series ends with the kids finding a way to take simple actions to make positive changes in themselves and to help the nature and wildlife!
More About the Author
Rachel Mazur, Ph.D., is the author of The Nature Club (Wild Bear Press, 2019); Speaking of Bears (Globe Pequot, 2015); the award-winning picture book, If You Were a Bear (Sequoia Natural History Association, 2008); and many articles for scientific and trade publications. She is passionate about writing stories to connect kids with nature and inspiring them to protect it. Rachel lives with her husband and two children in El Portal, California, where she runs the wildlife program at Yosemite National Park.
For more information, please visit 
Web: www.natureclubbooks.com
Instagram: TheNatureClubBooks
Facebook: TheNatureClubBooks
Learn more about "The Nature Club"

(5 book series)
From Book 1: "Taking Flight makes learning fun; it conveys important biological concepts by relating them to personal experiences. It's brilliant!" —Joni Ellis, founder and director, Optics for the Tropics
Will Izzy make friends in her new school? Izzy's family is moving to a big city at the end of the summer, and she is filled with dread. She'll start fifth grade at a new school where she doesn't know anyone. Meanwhile, a bird she names Señor Wilson also faces a big move. He'll soon migrate south for the winter—a journey full of peril. As Izzy's adventure unfolds in parallel with Señor Wilson's, it seems Izzy's worst fears may come true. It's only by finding her inner courage—with a little help from her friends in the Nature Club—that Izzy can find her wings and truly take off.
In this interview, we talk
Rachel tells us all about The Nature Club (

5 book series for middle-grade kids)

The inspiration behind the theme and stories for each of her books in the series
Why do kids need to get outside and engage with nature?
What kind of reactions Rachel has been getting from kids for The Nature Club?
Rachel gives us a peek inside her upcoming books & some interesting facts about her story.
A big thank you to Rachel Mazur for joining us and for sharing her story with us!
If you haven't already done so, listen to this episode & feel free to share it by using the social media buttons at the bottom of this page. We would LOVE if you could leave us a review on iTunes.
Thanks for tuning in and have a wonderful day!
*post contains an affiliate link.
This episode of the Reading with Your Kids Podcast is sponsored by With the Courage of a Mouse by Donna sager Cowan, the first book in the Superhero School series follows Catt, the cat as she literally stumbles into the world of Sweet Meadows.  Be sure to check out DonnaSagerCowan.com to know more about Catt and Simon as they learn how to be friends and Superheroes!