Jedlie's Magic Circus is fun for the whole family. Please visit www.jedlie.com to find out how to bring this inspiring show to your community.
RWYK Interview: The Return of Nita Marie Clark & Kathy N. Doherty
We're thrilled to have the pleasure to talk to two wonderful children's books author and illustrator & a mom and daughter team, Nita Marie Clark & Kathy Doherty. Nita and Kathy are joining us to talk about Nita's first picture book; Why Dandelions Grow.
Why Dandelions Grow is a tribute to all of the little children and mothers that have shared the experience of picking and receiving the loving gift of a lowly little dandelion. With two more manuscripts in the works, this senior citizen is looking forward to enjoying her newest role in life as an author.
Tune in to this exciting episode as Nita and Kathy talk about this delightful book for kids, helping them to learn all about Dandelions, Bees, and their important interactions!
More about Nita Marie Clark
Nita Marie Clark, a resident of Stark County Ohio, is an active and motivated senior citizen. Nita has held many interesting roles in her over eighty years of life; wife, mother, grandparent, elementary school librarian, volunteering in; scouting, educational associations, and other non-profit groups. Along the way at the age of fifty Nita, found time to become an entrepreneur. Starting her own unique business that is still in operation today.
In 2017 at the encouragement of her Great Granddaughter Lillian, she began a new career as an author, releasing her first book for middle-grade readers; The Royal Search For Shenanigans. Her second release was her first picture book; Why Dandelions Grow. Looking back at the little poems she had written for her grandchildren, she decided to turn her numbers poem into another picture book; I Hate Numbers.
Writing right along she is busy working on the second book in The Secrets of Zen Castle Series, another picture book, and a holiday book, with the hopes of releasing all three this year.
Where can you find Nita Marie Clark on the internet?
Her website: www.aneatreadpublishing.com
Learn more about "Why Dandelions Grow"
Why Dandelions Grow, a children's picture book for the whole family. Covering the joys and wishes that dandelions bring, to children, moms, dads, and bumble bees. A gift from above to help children share their love, making a dandelion puff wish, blowing the seeds into the air, making sure there are more dandelions to share.
Get your copy of
Why Dandelions Grow
on Amazon!
You'll be introduced to a mother-daughter duo and children's author and Illustrator, Nita Clark & Kathy Doherty
More about their first picture book, Why Dandelions Grow
From where did Nita get the idea for the story of her first book?
How can parents use Why Dandelions Grow as a tool to suit their family style to express all the teaching moments to their kids
The importance of reading with your kids and spending time with them and making beautiful memories to cherish for a lifetime.
What's next for Nita Clark & Kathy Doherty, some fun facts about their book, their future plans and much more.
A big thank you to Nita Marie Clark & Kathy Doherty for joining us and for sharing their wonderful book with us!
If you love this episode then please share and please subscribe to us on iTunes. And please spread the word: tell your friends, and leave a rating on iTunes so that others can find it.
We'd love to hear from you!  Contact us and together we can discuss what ideas you think should be included in a future episode, and we can explore potentially setting up an interview. Our goal is to have all voices at the table!
Thanks for tuning in. We'll be coming soon to entertain and educate you with more author interviews, book reviews & Family game reviews!!!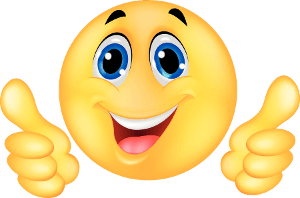 stay tuned!
Check out The Great Martini, A fun and touching story about Sam, a lovable but far from a perfect magician who learns that the greatest transformation is transforming feelings of caring into action to help another human being. The Great Maritini, as an exclusive Amazon e-book. Please click here to get your copy today.