Check out The Great Martini, A fun and touching story about Sam, a lovable but far from a perfect magician who learns that the greatest transformation is transforming feelings of caring into action to help another human being. The Great Maritini, as an exclusive Amazon e-book. Please click here to get your copy today.
RWYK Podcast: The Return of Shawn P. B. Robinson, author of 

Are

stana 

Book 

Series
Happy Sunday RWYK Family!!
We have a very special episode for you today! One of our favorite authors and past guest of the Reading with your kids podcast is back to talk about his brand NEW middle-grade adventure Arestana: The Harry Quest(Arestana Series Book 3)!
In this exciting interview, Shawn tells us how he started to write this novel while laying in the hospital with a deadly disease, wondering if
he would live to see the book's completion. In the midst of the tragedy and fear, Shawn was able to pour his own positive outlook and sense of humor onto each of the pages. Tune in for all the great insights into Arestana: The Key Quest and the future series!
About the Author
Shawn P. B. Robinson, or as his friends call him, "Shawn P. B. Robinson," has been writing and telling stories for many years, but only for family and small groups. Unfortunately, or fortunately, depending on how you look at it, a potentially deadly illness changed all that. As he lay in the hospital, wondering if he would live or die (spoiler alert, he lived), he started to write Arestana: The Key Quest.
It wasn't long before two other books (and an off-shoot) were written and he was moving toward exposing the world to his strange and odd sense of humor. As you read and leave five star reviews, think of the joy you are bringing to Shawn P. B. Robinson (or "Shawn P. B. Robinson" for short) and to his whole family who no longer have to bear the full weight of listening to his stories alone.
Arestana: The Harry Quest (Arestana Series Book 3)

 
Everything changes for Liam yet again as four large, horned, Arestanian blue men show up to his football game. At first, Liam doesn't give them much thought, but as they step into the change room after the game, Liam realizes he and his team are all in danger. Within moments, the coach is pushed aside, Harry is kidnapped and Liam is sent after his friend to try to rescue him, facing the unknown yet again in the land of Arestana.
As Liam arrives in Arestana, he finds a land frozen in winter, his friends exiled and a path ahead to rescue Harry that leads Liam and his friends to some of the darkest and most unknown parts of the world. Liam learns the path he is set upon is so deadly, few have traveled it and even fewer have returned to tell the tale.
Grab a copy of Arestana: The Key Quest today and we're sure your young reader will definitely want to keep the pages turning to find out what happens next to Liam! Arestana: The Harry Quest is now available on Amazon!
In this episode, You'll find out
More about Arestana: The Key Quest (

Arestana Series Book 3)

Shawn believes that reading is something each child should be encouraged to do, and there is no reason for reading should be anything less than an "edge of your seat" adventure.
He explains how Arestana has also led to a spin-off book of short stories (Jerry the Squirrel: Volume One), based on one of the characters in the second book in the series, Arestana Book II: The Defense Quest.
What is Shawn currently working on and much more..
For additional information or for contact information, please check out the following:
A big thank you to Shawn P. B. Robinson for joining us and for sharing his books & passion with us!
If you love this episode then please share and please subscribe to us on iTunes. And please spread the word: tell your friends, and leave a rating on iTunes so that others can find it.
We'd love to hear from you!  Contact us and together we can discuss what ideas you think should be included in a future episode, and we can explore potentially setting up an interview. Our goal is to have all voices at the table!
Thanks for tuning in. We'll be coming soon to entertain and educate you with more author interviews, book reviews & Family game reviews!!!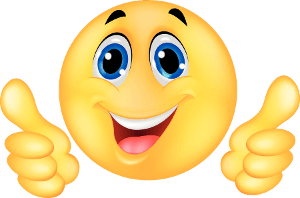 stay tuned!
*Post contains an affiliate link