Check out The Great Martini, A fun and touching story about Sam, a lovable but far from perfect magician who learns that the greatest transformation is transforming feelings of caring into action to help another human being. The Great Maritini, as an exclusive amazon e book. Please click here to get your copy today.
Interview with 

Deborah Baldwin, 

Award-Winning Author of Bumbling Bea
Hey RWYK family! Today we're excited to welcome a multi-talented author Deborah Baldwin on the Reading with Your Kids Podcast. Deborah is an award-winning author, director, drama teacher & a speaker.
Deborah is joining us to talk about her delightful book Bumbling Bea that captures the life of the middle school student trying to figure out what it takes to be popular. In our exciting interview, we talk about Bumbling Bea, What inspired her book, Writing for middle grade kids, Importance of learning different cultures around the world, her future books in the Bumbling Bea series and much more. We're sure you'll enjoy listening to Deborah and her fascinating story as we much enjoyed hearing about it!
Here's more information about Deborah Baldwin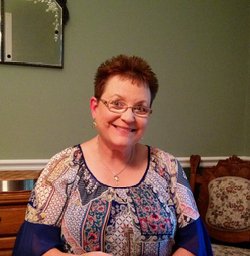 Deborah's grandparents were missionaries in Japan in the 1930's where her mother was raised. Consequently, Deborah's mother surrounded her with people of many cultures just as she had grown up. When Deborah was sixteen years old, she visited Japan and attributes the attendance to a Kabuki theatre play as the springboard for the story of Bumbling Bea. Since then, Deborah has won awards as an author, drama teacher, and director. In addition, she is a professional actress and youth theatre administrator for several companies in the mid west. Twenty-nine years ago, she co-developed a national play writing contest for youth theatre plays which is still in existence today.
Deborah has directed over 250 full length productions, plays and musicals alike. She has created countless drama classes and taught for over thirty-eight years. When she isn't writing, teaching or directing, she enjoys watching movies, travelling and serves as hand maiden to her two quirky cats. She and her husband, an instrumental music teacher, are both newly retired and first time grandparents.
More about Bubmling Bea
What's a girl to do? Plenty.
Beatrice thinks she has no talent, but that doesn't stop her from auditioning for the annual middle school play.  Easy! Except Michiko, a new girl from Japan, shows up and ruins everything.
​So begins Beatrice's humorous and diabolical plan to scare away Michiko.  But Michiko has goals of her own with no plans to leave soon. Beatrice is sometimes sarcastic, sometimes very funny and always honest…hence her alter ego "Bumbling Bea"
A great book for those who love theatre and every part of it–the good, the bad and the crazy.
In this episode, you'll hear
An excerpt from Bumbling Bea
More about Deborah's writing & what her book is all about
What inspired her to write Bumbling Bea, what does she hopes will be the everlasting thoughts for readers who finish her book
What influences her writing ,her upcoming projects in the Bumbling Bea series and her publishing process
Jed shares some great words of wisdom from a British novelist and screenwriter J.K. Rowling and much more. Be sure to tune in to catch all the fun!
So, there you have it. We're sure you've enjoyed learning about Deborah's writing journey from her as much as we did! If you've enjoyed this episode then please rate and review our show in iTunes and share it by clicking the social media buttons at the bottom of this page!
Thanks for tuning in and have a wonderful day!
For more information, connect with Deborah on her website and other social media platform
Her website: http://www.deborahbaldwin.net
Facebook: https://www.facebook.com/BumblingBea/
Twitter: https://twitter.com/DeborahHBaldwin
Check out Deborah's blog: https://dramamommaspeaks.com/
Pinterest: www.pinterest.com/dramamomma56/?etslf=6939&eq=baldwin
Amazon: https://www.amazon.com/Deborah-Baldwin/e/B001HPXCIY/ref=dp_byline_cont_book_1
Jedlie's Magic Circus is fun for the whole family. Please visit www.jedlie.com to find out how to bring this inspiring show to your community.